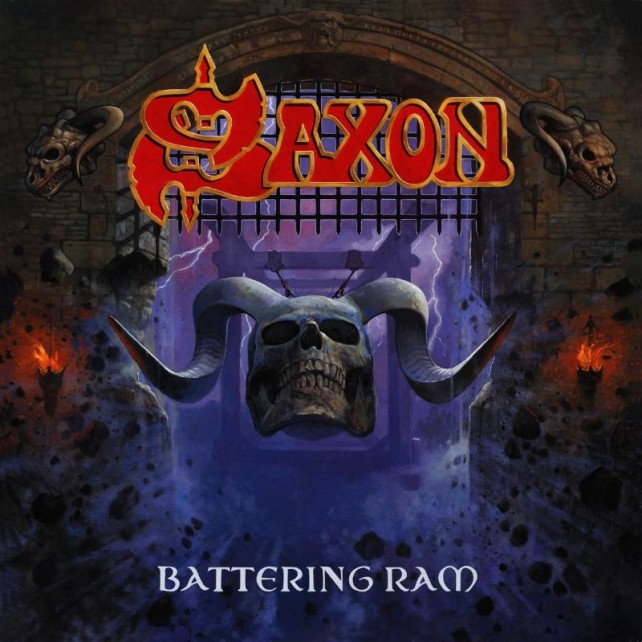 Yesterday, legendary British heavy metal quintet SAXON released their highly anticipated 21st studio album, Battering Ram, via UDR Music. Battering Ram boasts a clinically "heavy" echo of SAXON'sglorious NWOBHM sound!
Order Battering Ram here.
On Battering Ram — with Biff Byford singing as well as he ever has, Paul Quinn and Doug Scarratt making full use of the term "shredding" with their guitars, and the lock-steady rhythm of Nibbs Carter's bass and Nigel Glockler's drums — the future and the past crash together in an ear-scintillatingly engaging, raucous, melodic-yet-classically heavy 10-song collection that will instantly be hailed as a SAXON classic.
Produced by Andy Sneap (Megadeth, Testament, Exodus, Accept) at his Backstage Recording Studios in rural Derbyshire, SAXON were able to hone in and whittle down any excess, finding the sonic space and balance to let Battering Ram's riffs and melodies get the necessary space to scream front and center, Sneap bringing a crispness to the sound which evokes memories of the early '80s without for one moment sounding dated.
Wonderfully uncompromising, with Battering Ram, SAXON have once again established their rightly-venerated credentials as Kings and vanguards of heavy metal music.
Rock Hard \m/