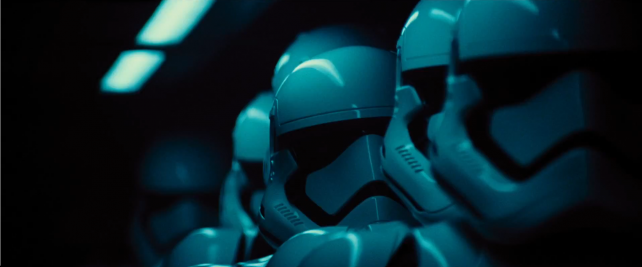 That's right, Yellers! If you've been simply, anxiously waiting like a lost dog without his owner for Star Wars: The Force Awakens to hit the screen this December, then start salivating for the next installment of the franchise. Star Wars: Episode VIII is slated to get underway with shooting in Ireland this month!
What's exception here is that Episode VIII writer and director Rian Johnson has also been in Ireland reshooting scenes for The Force Awakens. Now, in addition to doing principal photography, Johnson has been conducting these reshoots (instead of J.J. Abrams) on the island of Skellig Michael off the southern coast of Ireland. As well, given the historical location at just 715 feet above sea level and with ruins of a 12-century-old small monastery, Heather Humphries, Ireland's arts minister, has stated that "an ecologist and observers from the National Parks and Wildlife Service and the National Monuments Service will monitor filming to protect archaeological sites and wildlife habitats, and the Lucasfilm production has agreed to honor strict guidelines set in place to protect the site."
What do you think: are these location reshoot scenes that Johnson is doing for The Force Awakens are integral to his story, or the future of the franchise?
Also note that Johnson is still looking for his female lead.
Rock Hard \m/ and May the Force Be with You