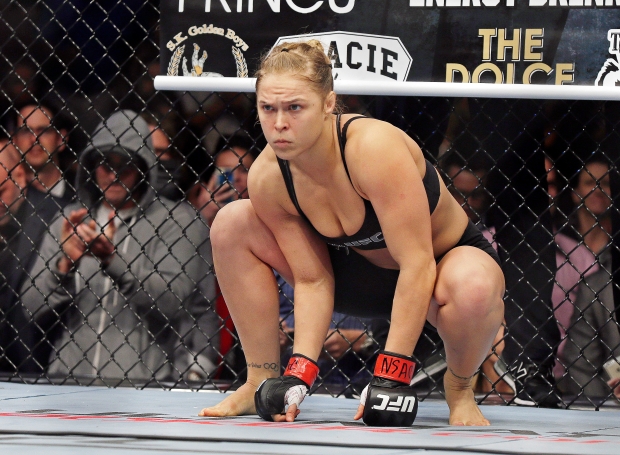 Those expecting to see Ronda Rousey defend the bantamweight title for the second time against Miesha Tate will be shocked to hear the title fight has been changed. It won't be a trilogy fight with Tate after all.
Rousey broke the news this morning on Good Morning America, the bantamweight champion turned movie Hollywood star announced she will be facing Holly Holm at UFC 195 on January 2 at the MGM Grand Garden Arena in Las Vegas, Nevada.
January 2 I'll be fighting Holly Holm, who's the most decorated striker we have in all of mixed martial arts. Not the women's division, not the bantamweight division. [Holm]'s a 19-time boxing champion Holly Holm was The Ring magazine pound-for-pound Fighter of the Year, and definitely my biggest challenge to date.
Tate's manager Josh Jones of KHI Management is "absolutely" shocked by the news.
I'm absolutely shocked, I found out just like you did. Very disappointed to hear the news. I want to know the reasons behind [the decision], to not even be given a head's up is very disappointing. She doesn't even know yet. She is going to be absolutely shocked.
After winning four fights in a row, Tate was promised a title shot after defeating Jessica Eye last month in Chicago. Holm is currently coming off a unanimous decision win over Marion Reneau, which was her second fight in the UFC since her debut in February.
Rousey defeated Bethe Correia by knockout in 34-seconds of the very first round earlier this month at UFC 190.