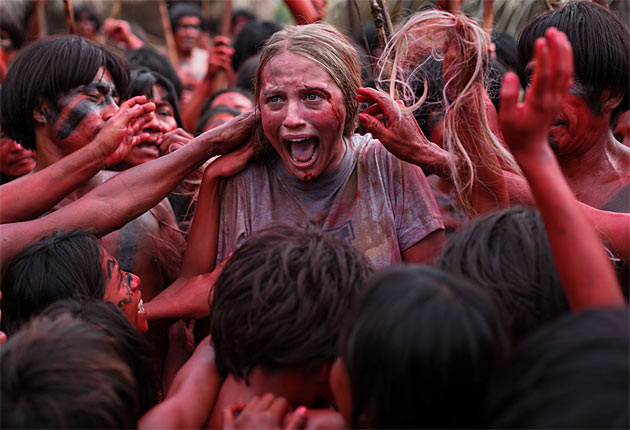 Starting on August 23, veteran horror director Eli Roth is kicking off a special Fan Appreciation Tour at Wizard World in Chicago to thank his fans for their loyalty and support of the theatrical release of his cannibal film The Green Inferno, which is officially slated for September 25.
Roth announced his tour via The Green Inferno's Facebook fan page yesterday. In a press release, he expressed his excitement for the tour.
I am so excited to hit the road and spend time with the fans whose undying support really helped bring The Green Inferno to theaters nationwide. We plan to pull out all the stops and give them the ultimate Green Inferno experience, with special surprises in every city.
The Fan Appreciation Tour for The Green Inferno will feature special screenings, Q&As, guest appearances and private parties for fans in multiple cities. The stops include San Francisco on September 14, Los Angeles on September 15, Miami on September 17 and New York on September 21, and additional cities will be named at a later date.
In addition, the tour will also feature a companion online experience with the director, which is intended to bring fans around the country behind-the-scenes for an insider's look at Eli as he travels from city to city to meet his fans.
For Eli's video message, click here.