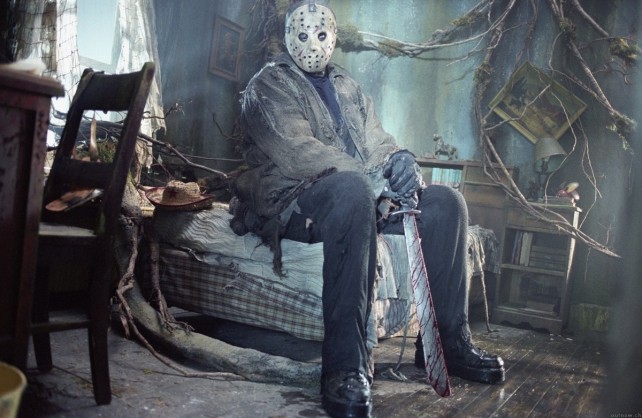 Friday the 13th fans please gather around a camp fire because we got a new killer story just for you. Jason Voorhees and his razor sharp machete will continue to slash on the small screen, courtesy of The CW (the network responsible for iZombie). It was revealed yesterday by CW President Mark Pedowitz.
According to Deadline, The CW is developing the new F13 series, which will be a dramatic take on the franchise that kicked off 35 years ago at Camp Crystal Lake. The series is being penned by the co-creators of the late 90s series The Pretender, Steve Mitchell and Craig Van Sickle. Just last year, Emmett/Furla/Oasis Films and Crystal Lake Entertainment came into agreement to back the show with Sean S. Cunningham serving as executive producer along with Mitchell, Sickle, Randall Emmett, George Furla, and Mark Canton.
Apparently, the F13 series is being labeled as a "sophisticated, horror/crime thriller" that could follow "the ongoing quest of a detective's search for his missing brother that is somehow tied to Jason Voorhees, a long thought dead serial killer who has now returned to wreak havoc in the new Crystal Lake."
We'll continue to keep Yellers in the loop with further updates in the future. So stay tuned to Yell! Magazine.