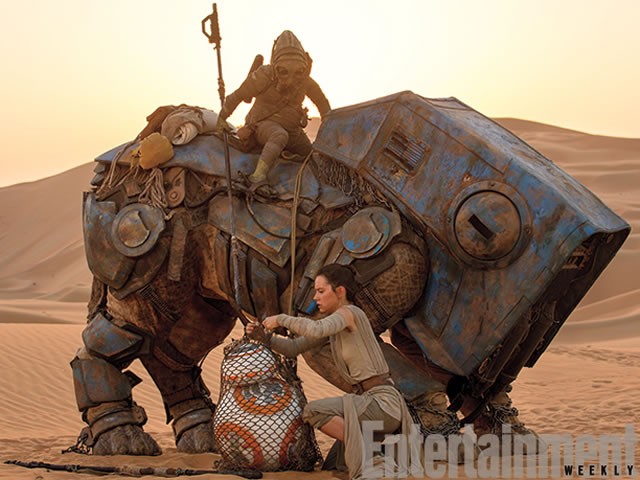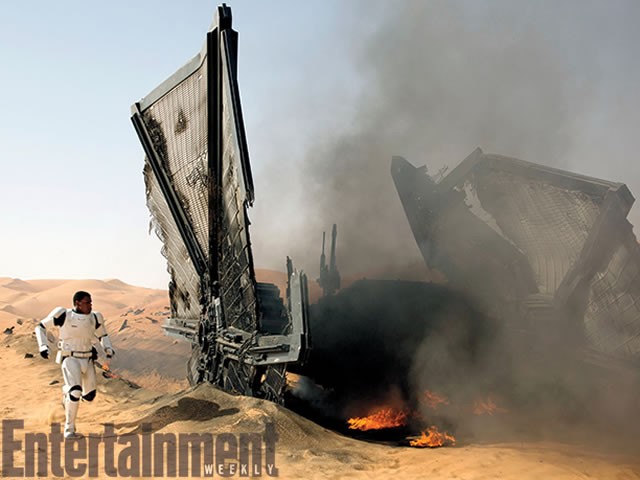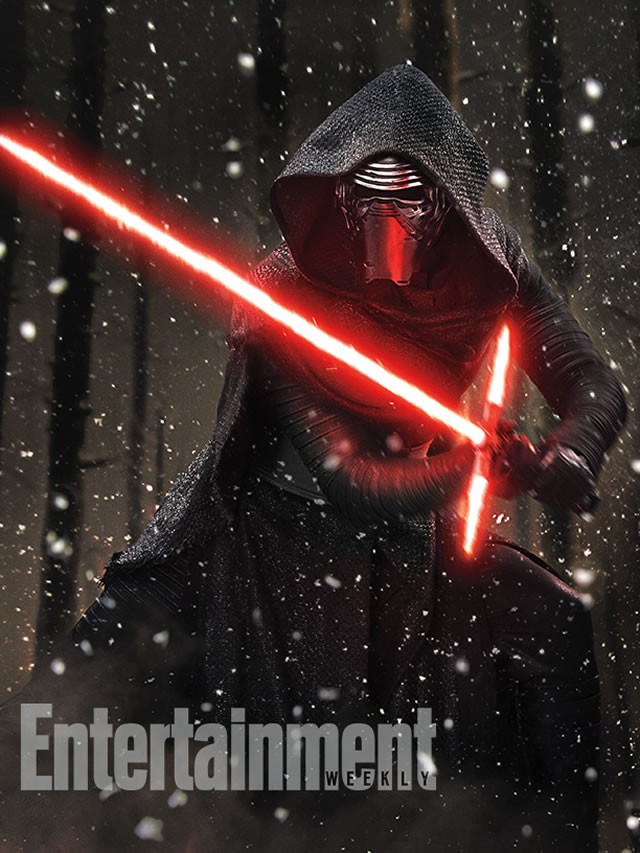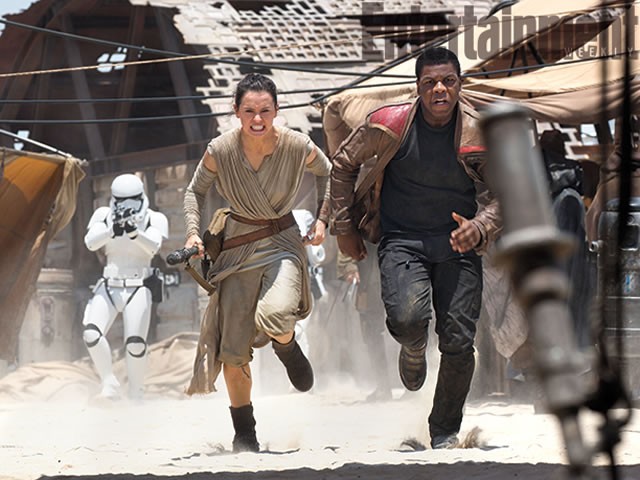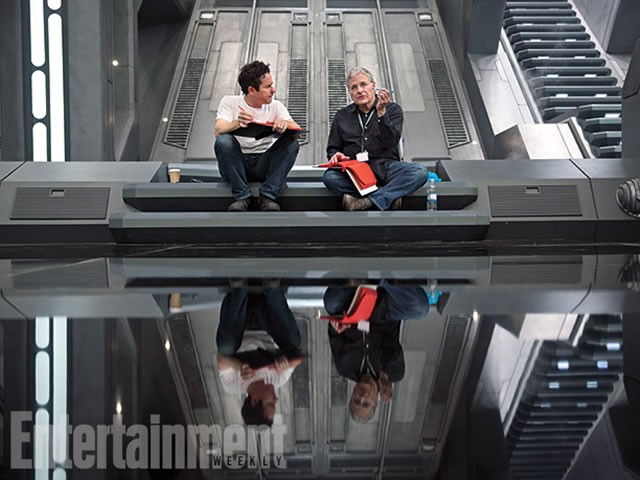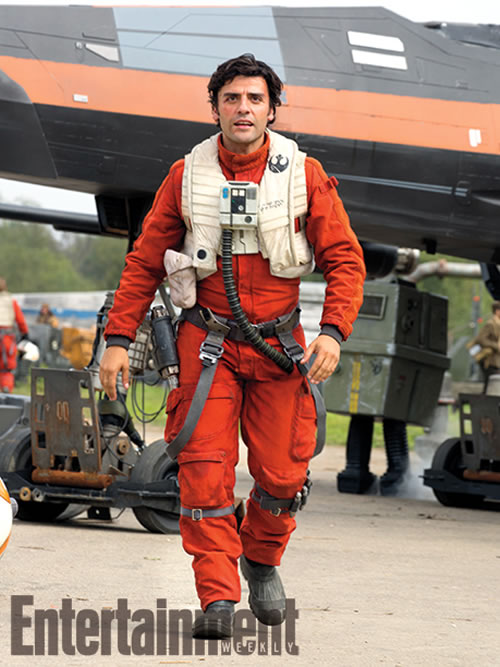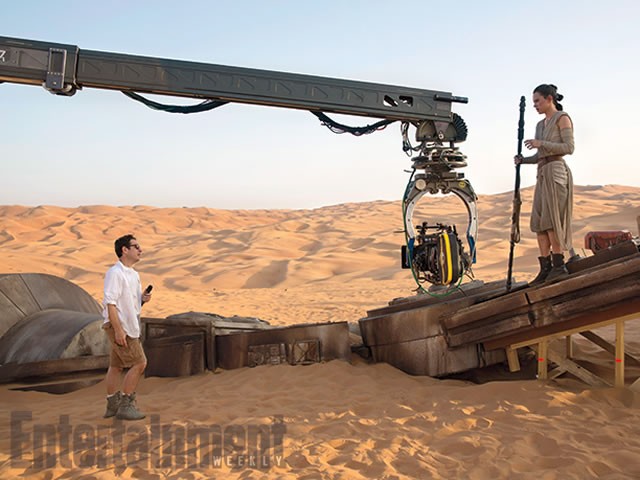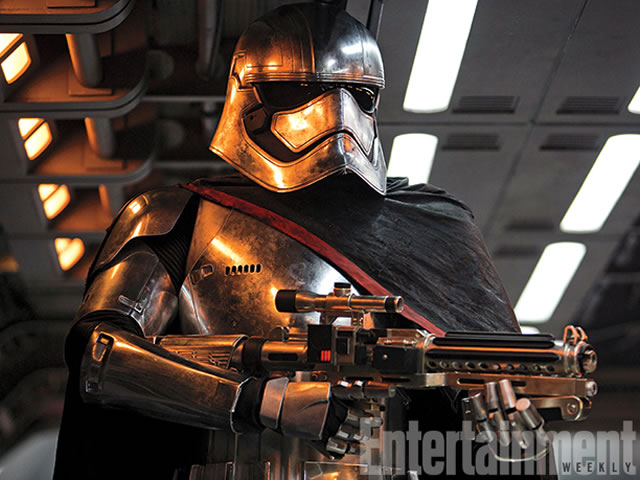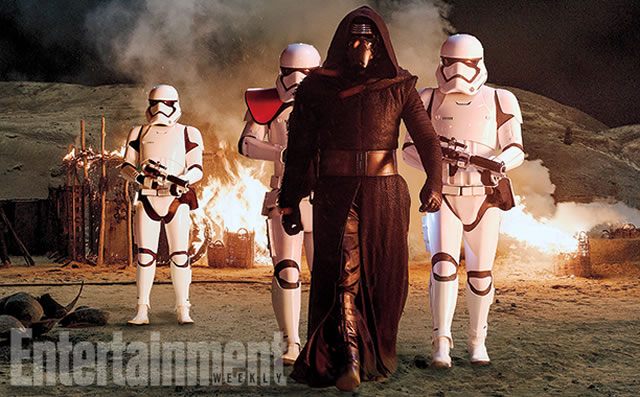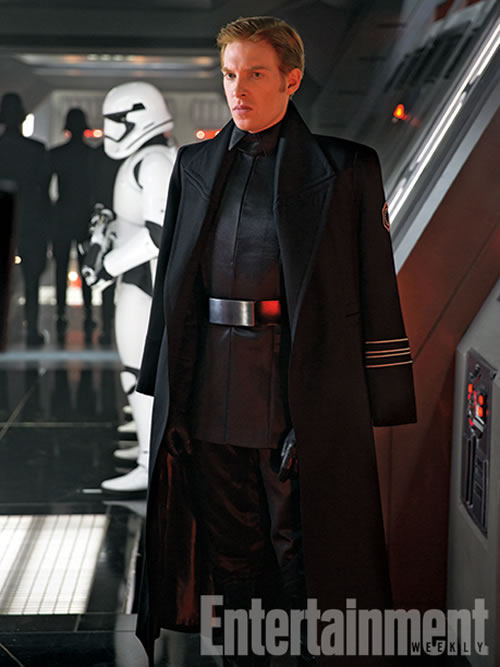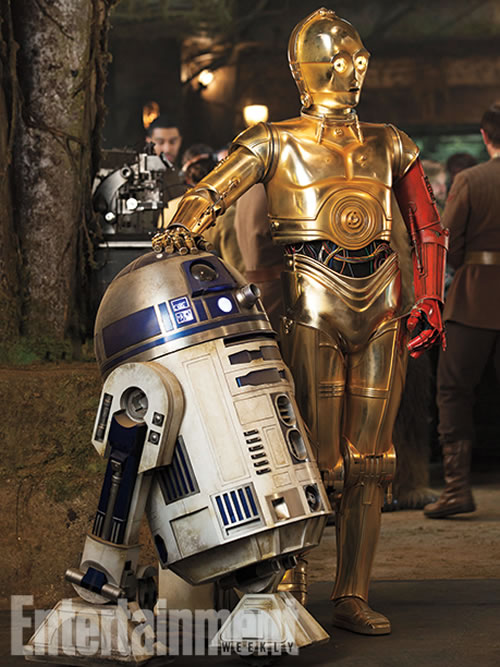 Everyone expects to see fresh footage from Star Wars: The Force Awakens in a new trailer reveal this weekend at Disney's D23 fan convention, but that isn't happening folks. Director J.J. Abrams already told Entertainment Weekly the truth, "we are showing no footage, behind the scenes or otherwise." So don't hold your breath for this highly-anticipated trailer, I'd expect to see it go online later this fall instead as get closer to the release date of Star Wars: The Force Awakens, which is set for December 18, 2015.
However, in the meantime, you can do yourself a huge favor right now and indulge yourself in a new batch of images from the film, courtesy of EW. If you look through the gallery above, you will come across Adam Driver as the lead antagonist Kylo Ren (assuming), Domhnall Gleeson as fellow bad guy General Hux and Gwendoline Christie as Captain Phasma.
In addition, we also get a new look at heroes Daisy Ridley as Rey, Oscar Isaac as Poe and John Boyega as Finn, plus shots of Abrams and co-writer Lawrence Kasdan on the set of Star Wars. There's a lot more, so go ahead and take a quick peek.
Along with the new images are new details you will want to read concerning Driver's Kylo Ren:
We came to learn that he was allied with The First Order, a remnant of the Empire that remains a fearsome threat to the galaxy and its denizens. Above, he is seen flanked by their stormtroopers, striding with intense purpose through the smoldering ruins of a once peaceful village on Jakku.
What does he want? That much remains unclear, although he seems to be a Vader obsessive, with an appearance influenced by that dark lord of the Sith who met his demise long before Ren's birth. "The movie explains the origins of the mask and where it's from, but the design was meant to be a nod to the Vader mask," Abrams tells EW. "[Ren] is well aware of what's come before, and that's very much a part of the story of the film."
As for his weapon of choice, Abrams can confirm what many suspected: it's a tool he crafted all by his lonesome. "The lightsaber is something that he built himself, and is as dangerous and as fierce and as ragged as the character," Abrams says.