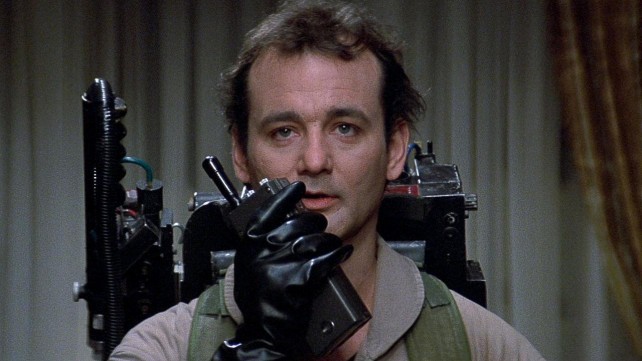 Initially, Bill Murray was expected to reprise his role as Dr. Peter Venkman from the original Ghostbusters for the upcoming third installment. But after refusing to work on Ghostbusters III several times because Dan Aykroyd's earlier drafts "was not well executed" and was "crazy bizarre and too crazy to comprehend", it became pretty clear Murray wouldn't return in the franchise.
Those guys, Danny and Harold [Ramis], were at the top of their game [for the first movie]. They were burning nitro at that moment. Unless you have a really clear vision, you're always trying to recreate that.
Things have changed since. Director Paul Feig (Spy) and screenwriter Katie Dippold (The Heat) have been recently attached to Ghostbusters III, which they say will not connect back to the first two films – choosing instead to start their own journey down a new path without the original cast members. It's a new vision for the reboot that will most likely appeal to Mr. Murray in some shape or form because he probably doesn't have to play a lead role in it and the story isn't all that crazy and bizarre anymore.
According to The Hollywood Reporter, Murray is now confirmed to appear in Ghostbusters III. At the moment, it's unclear if he has a big or small part in it, but he's definitely in. Ghostbusters III features a paranormal investigative team comprised of Melissa McCarthy, Kristen Wiig, Kate McKinnon and Leslie Jones, with Chris Hemsworth also along for the ride as the receptionist.
The film is slated for July 15, 2016.