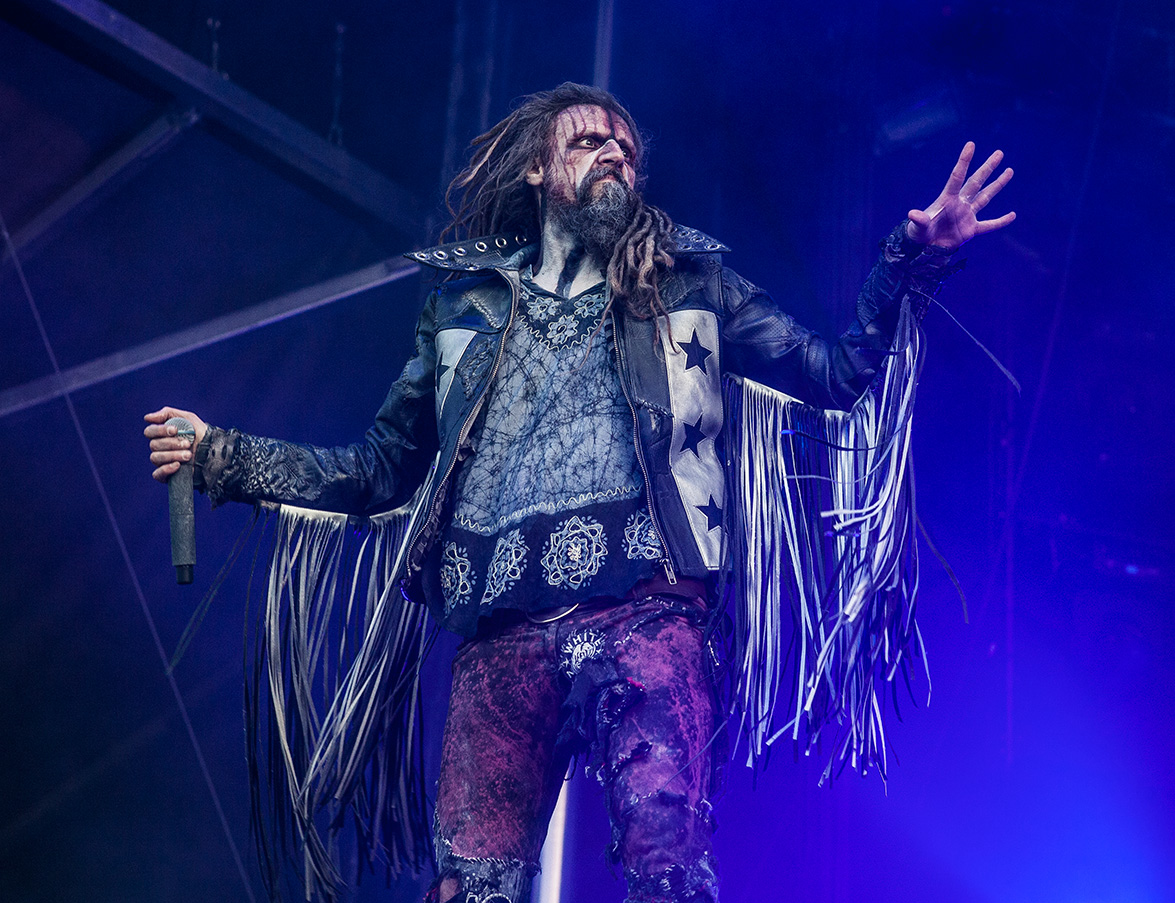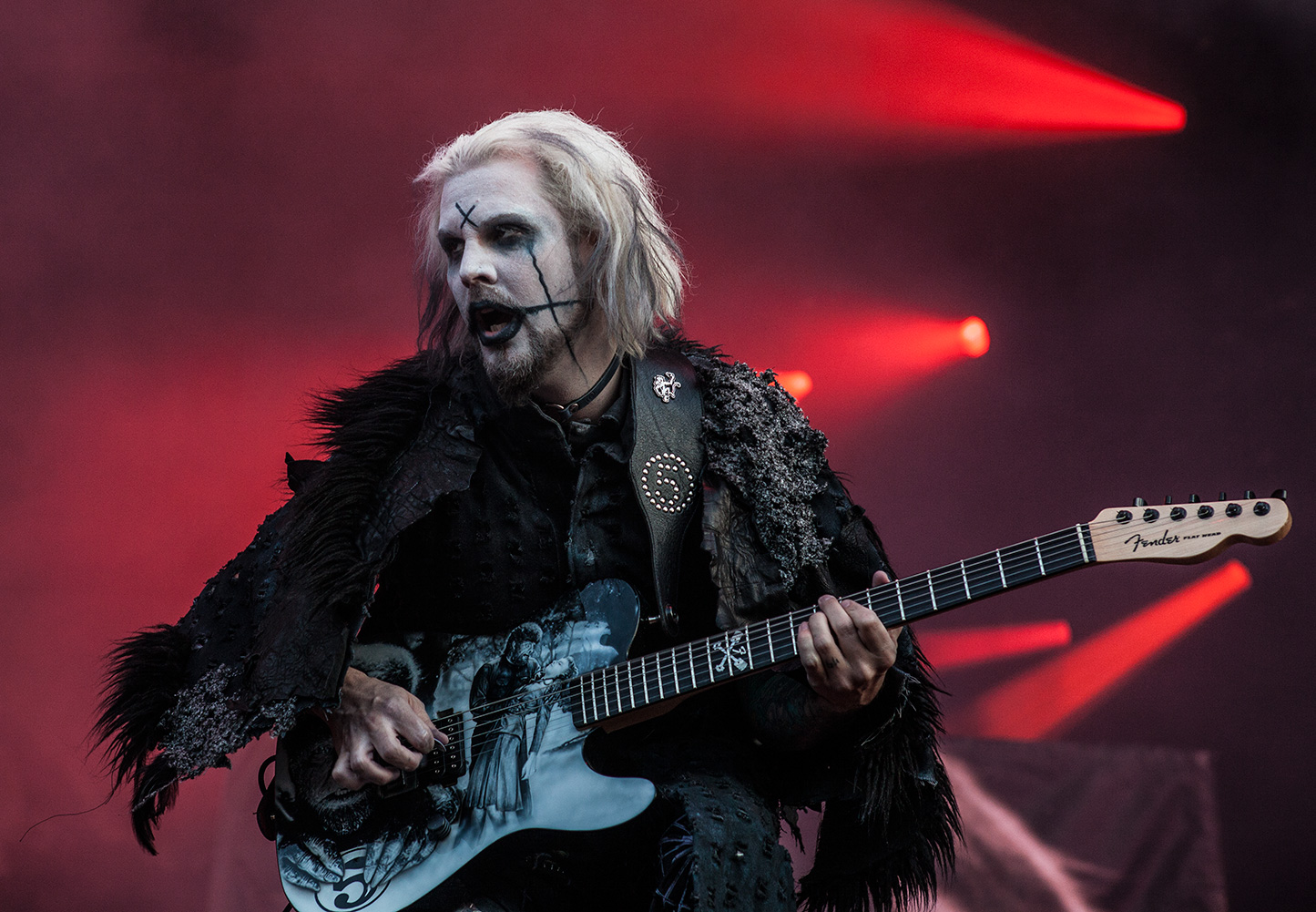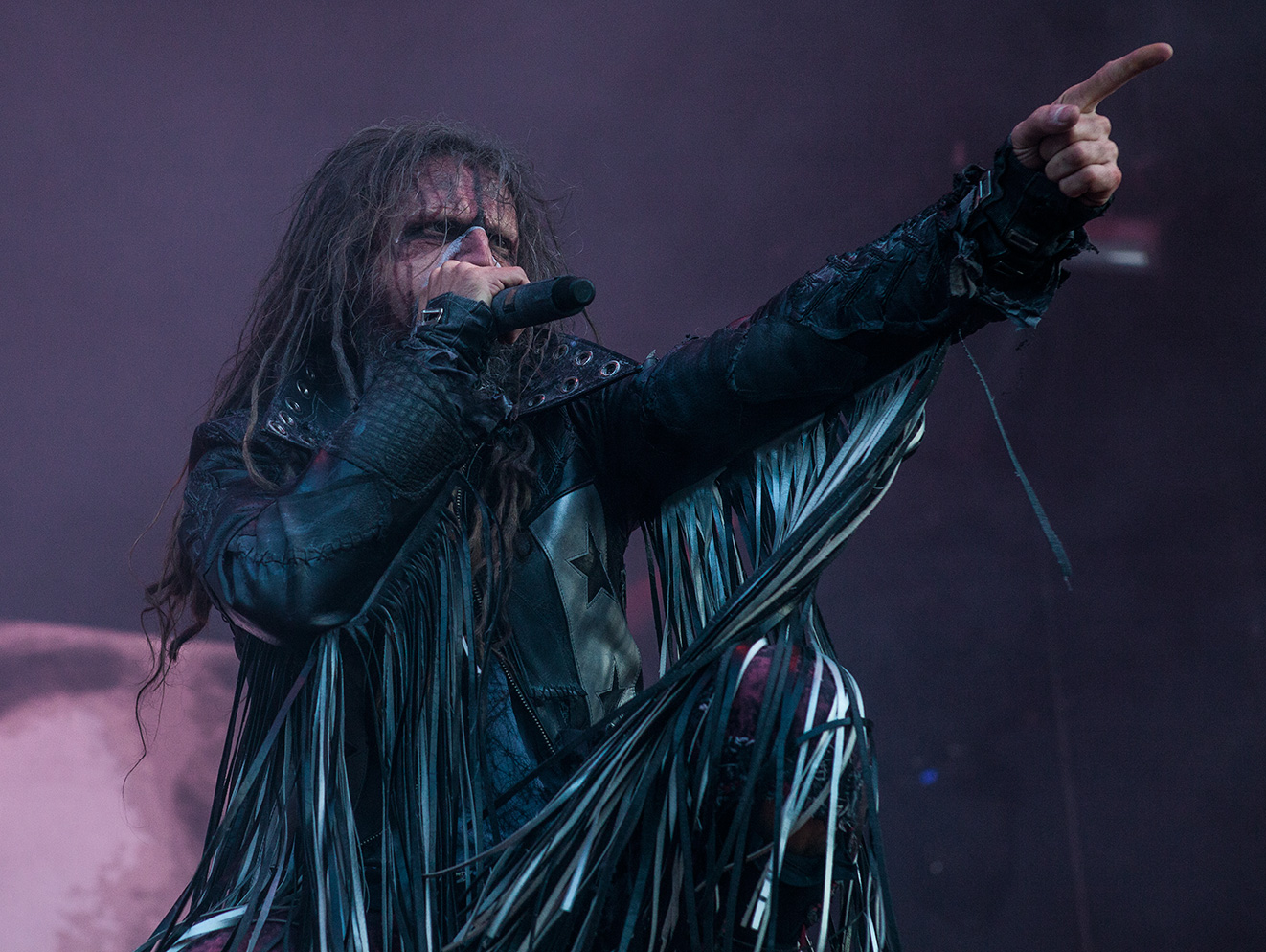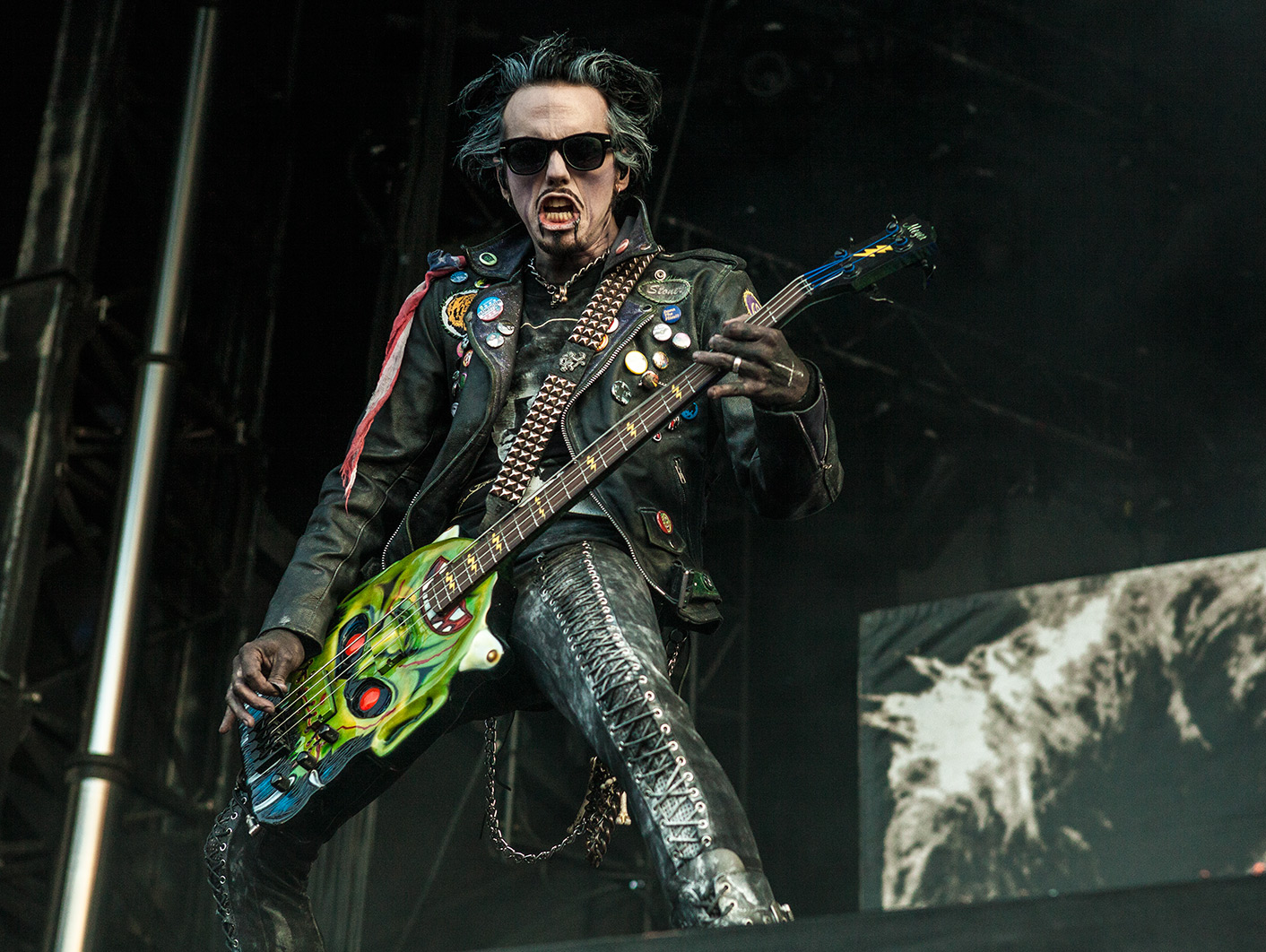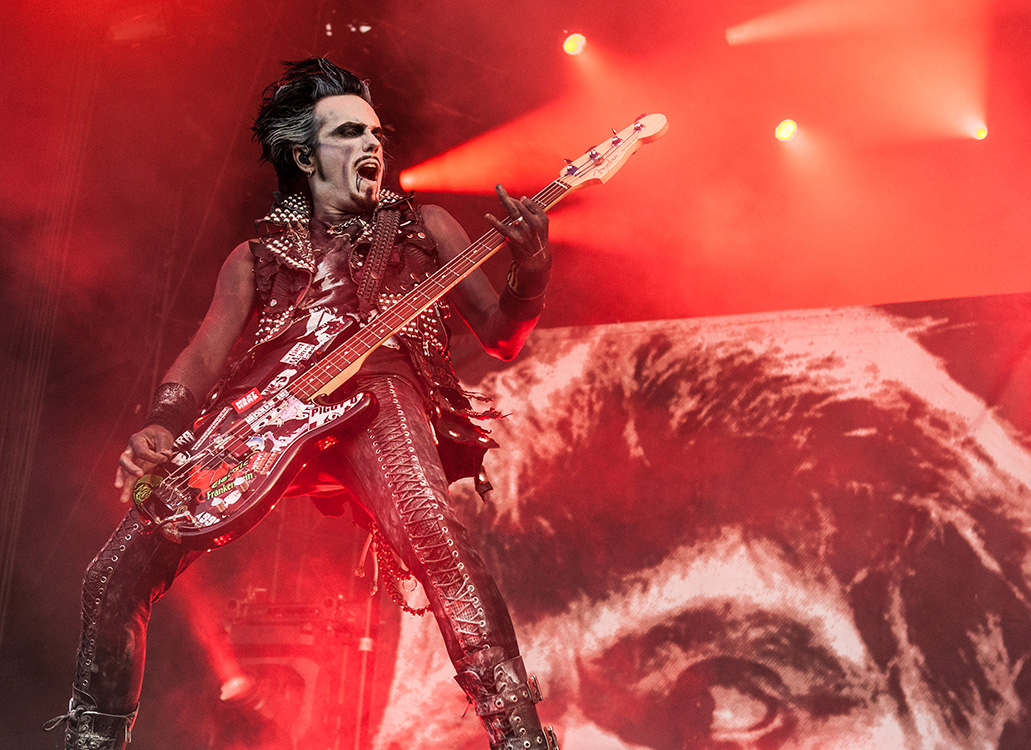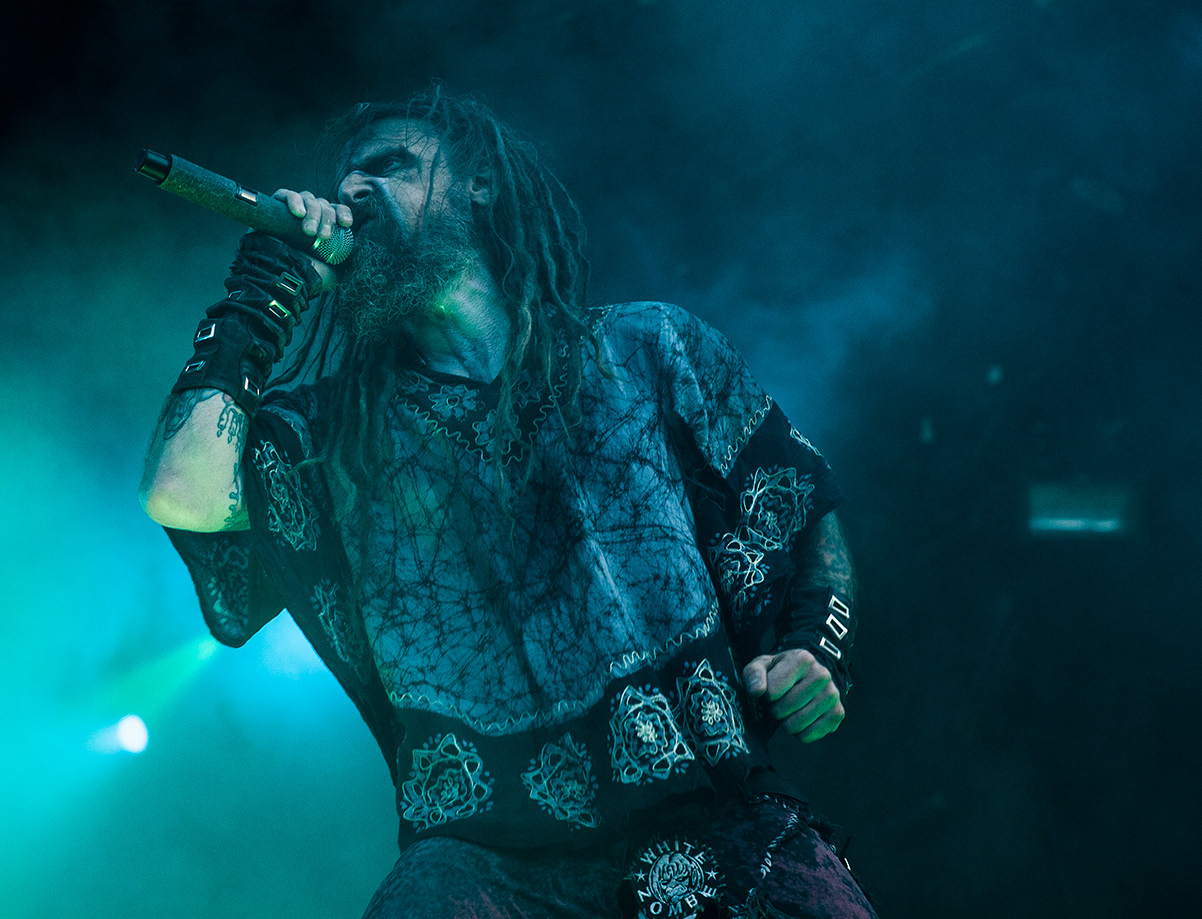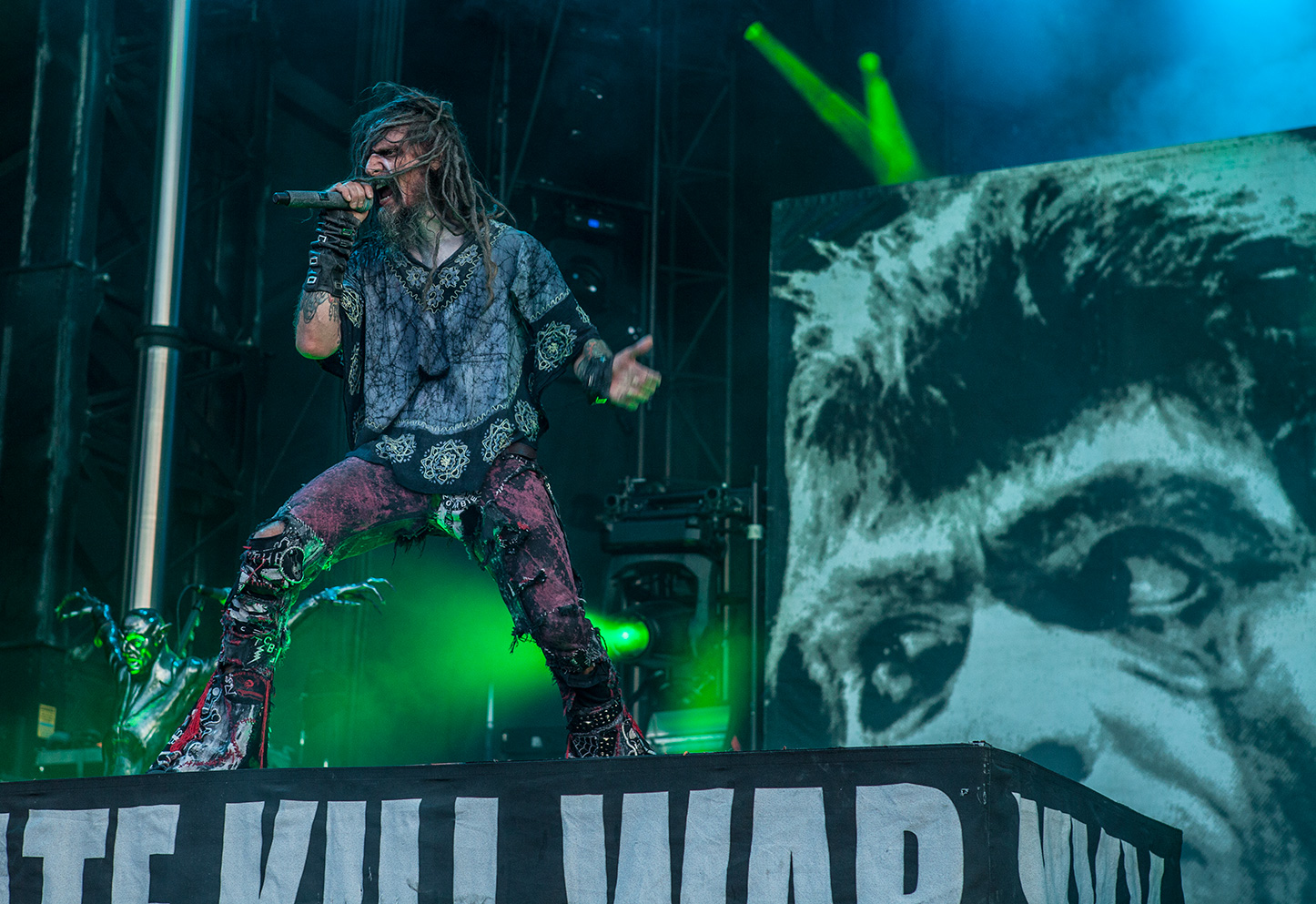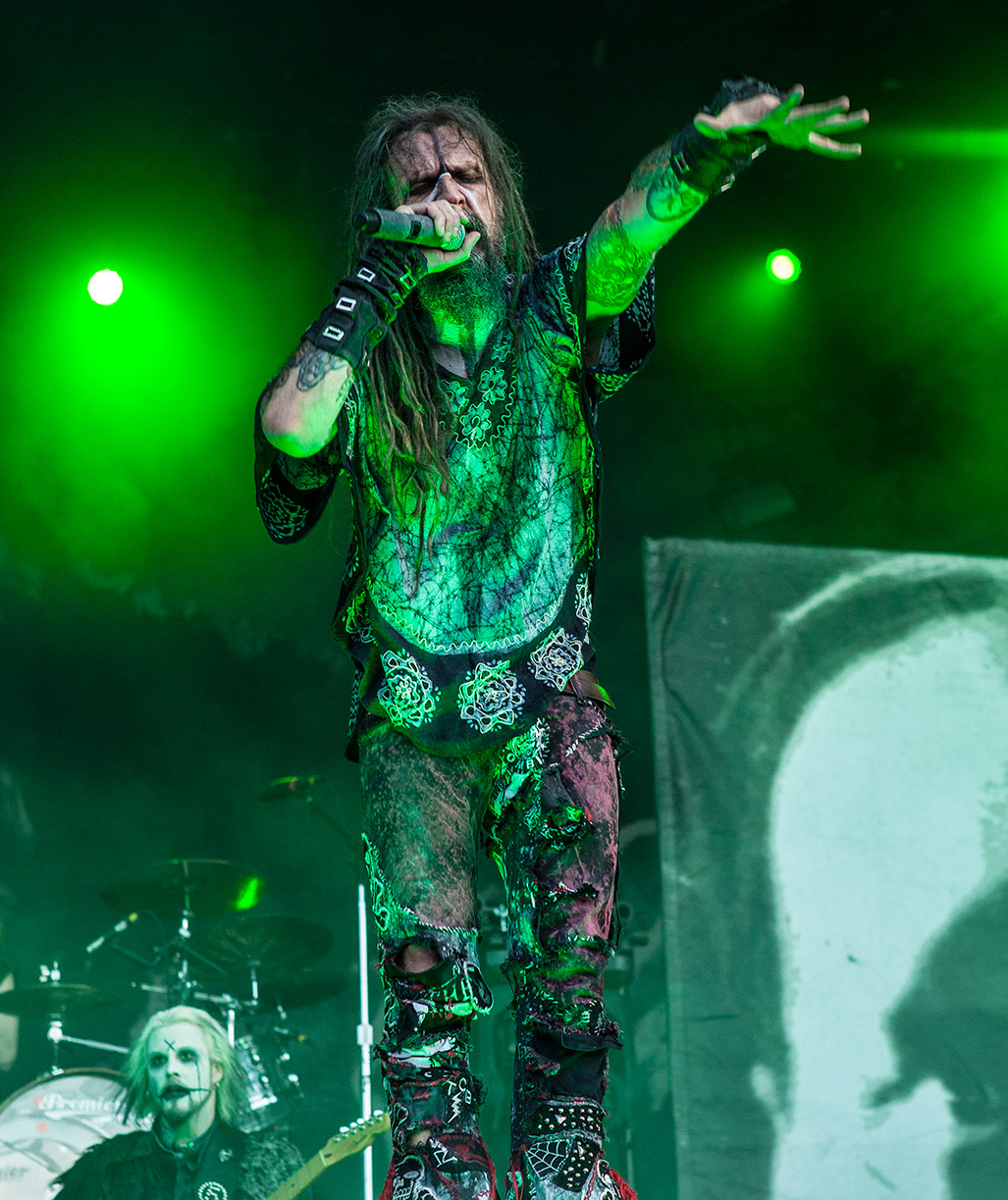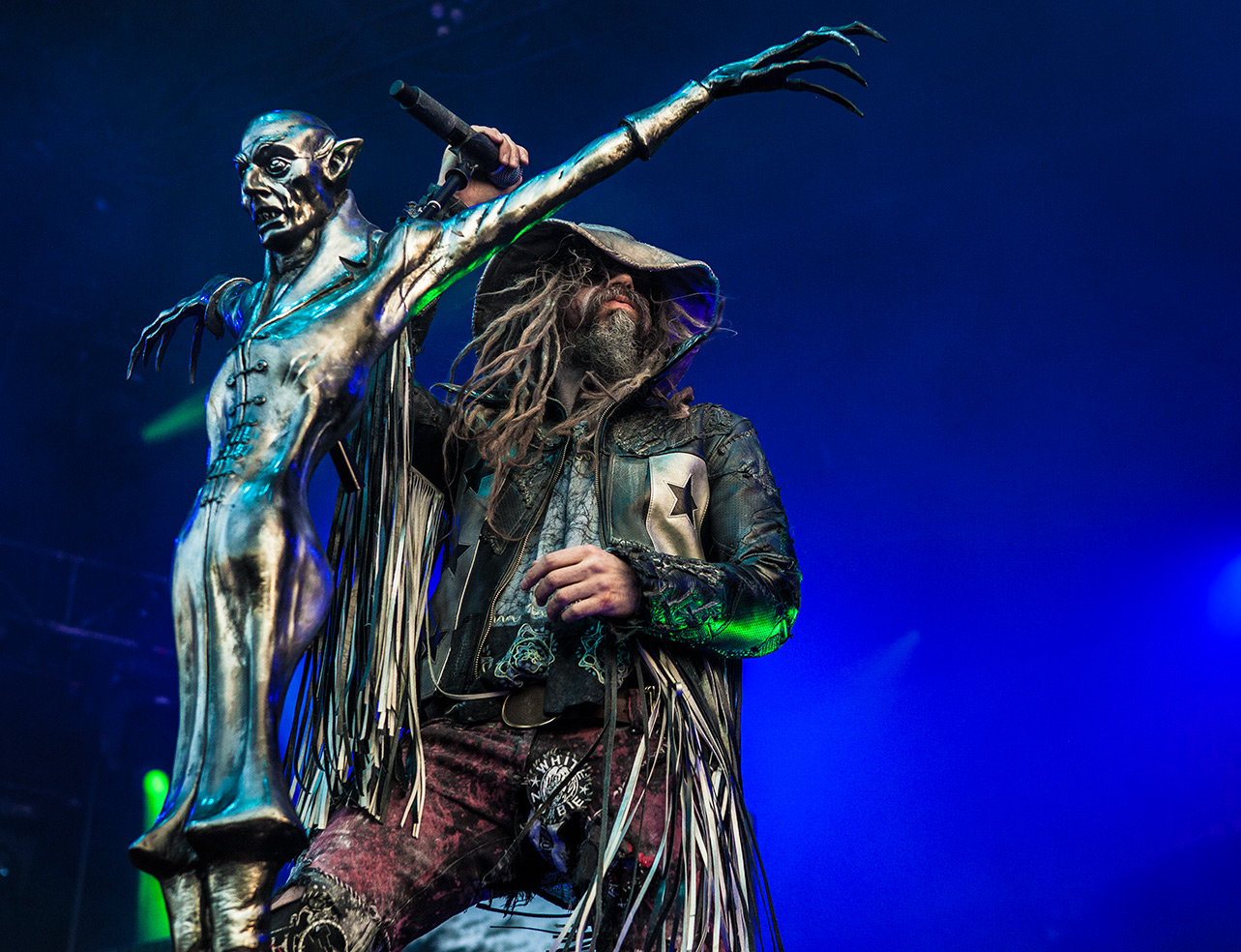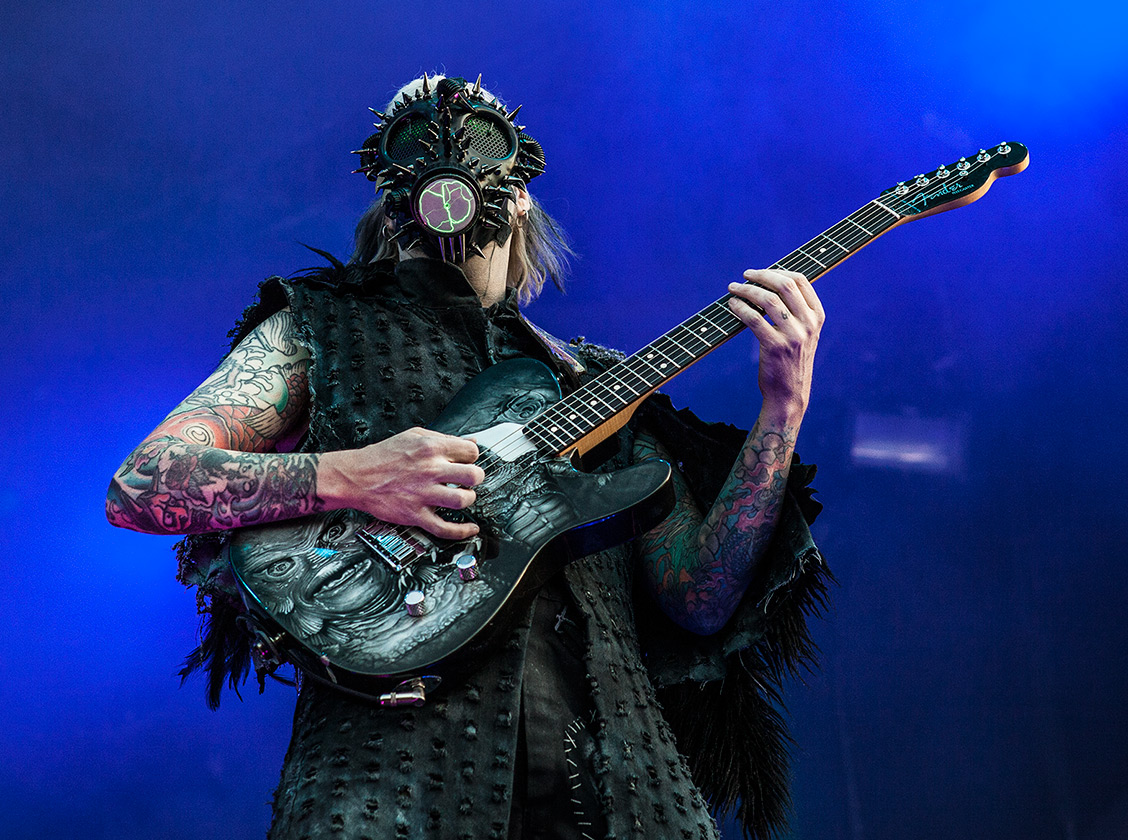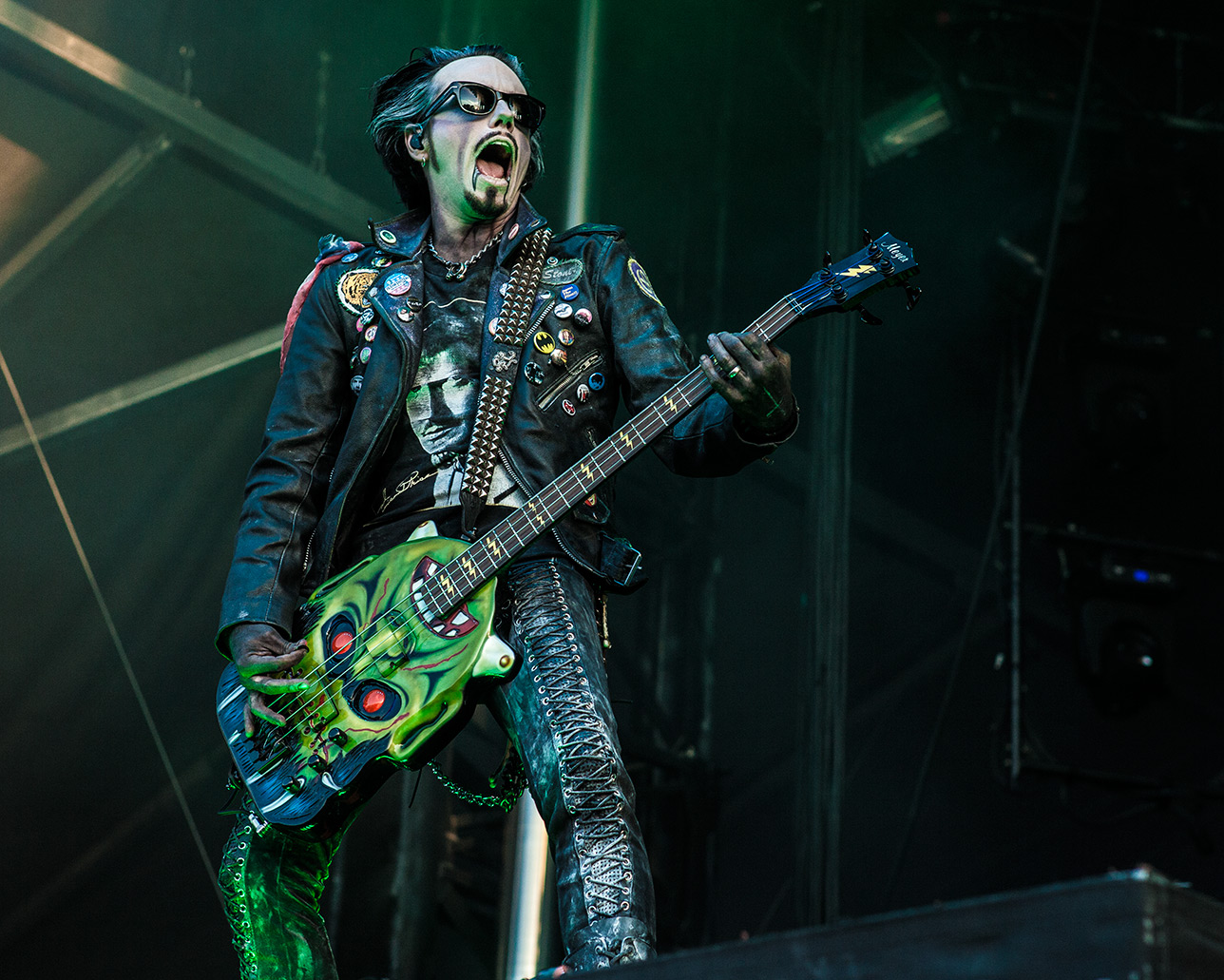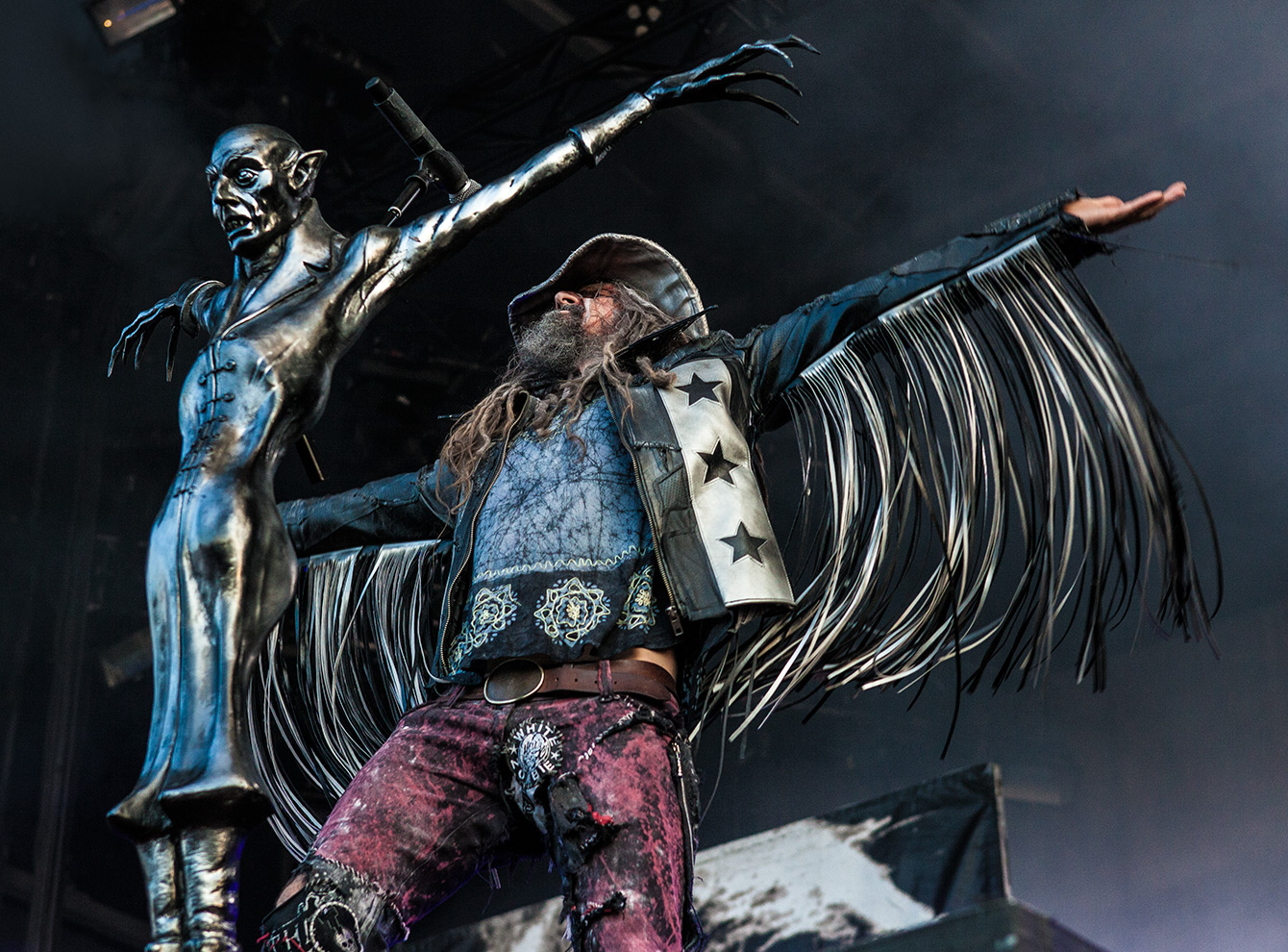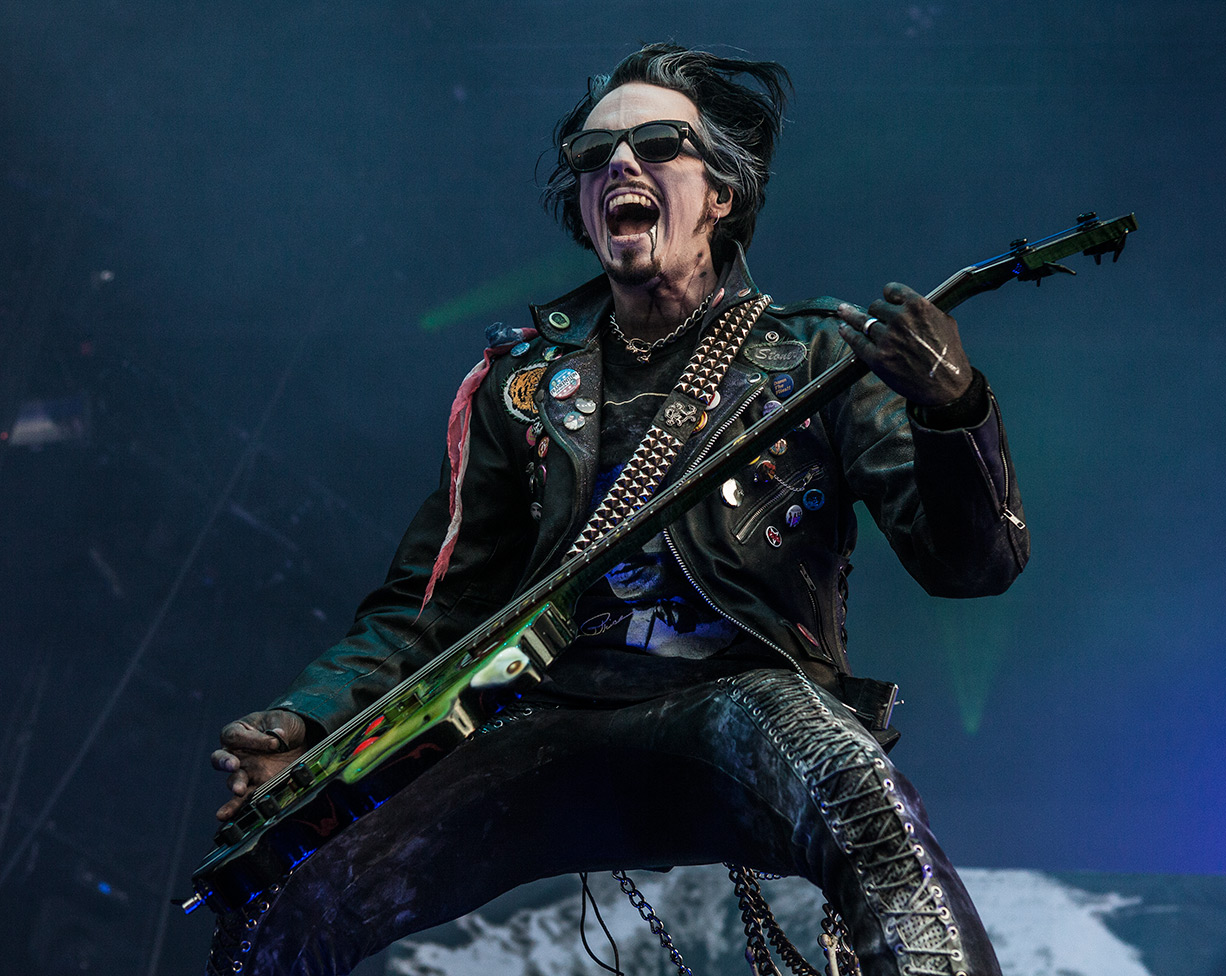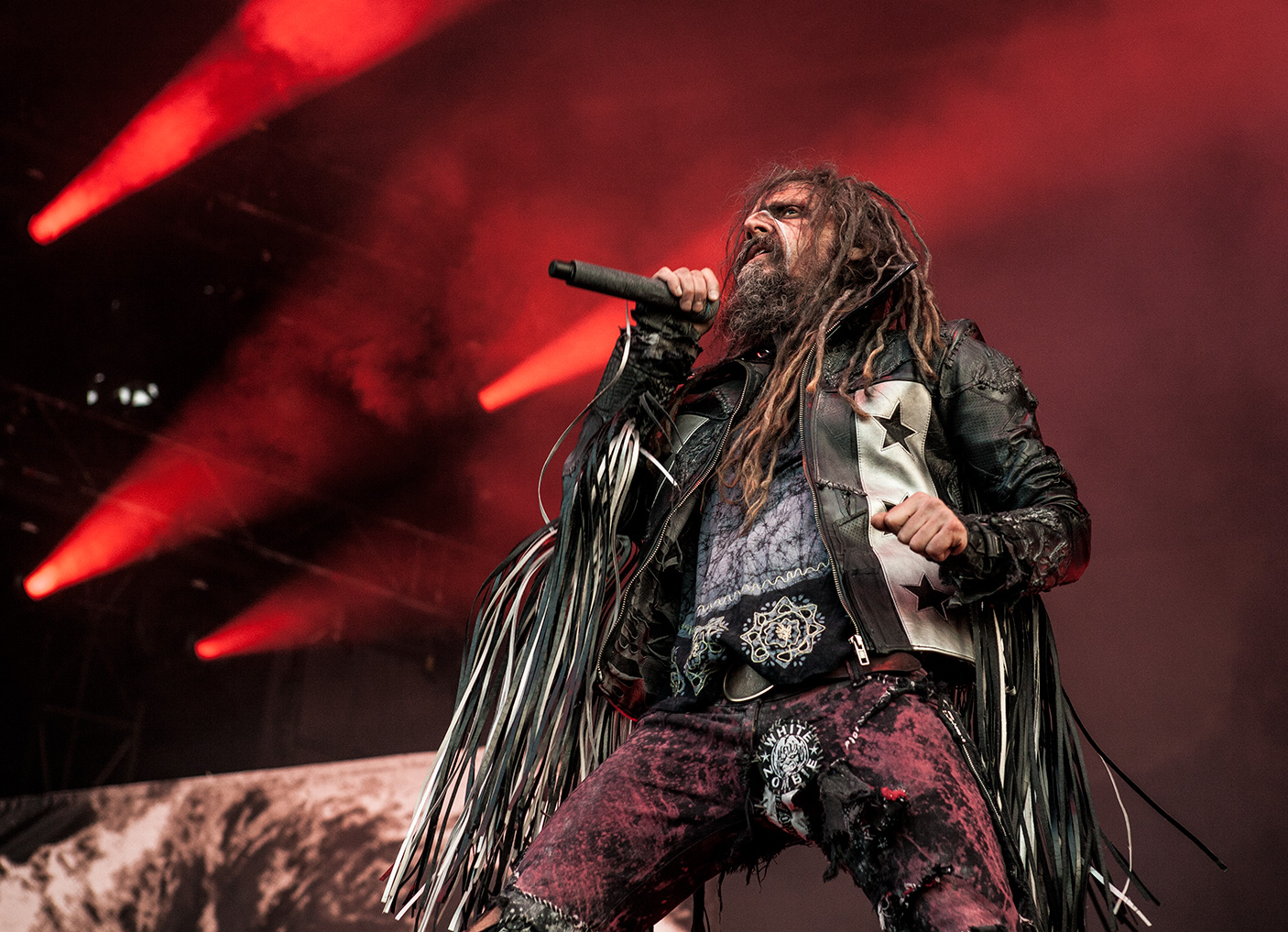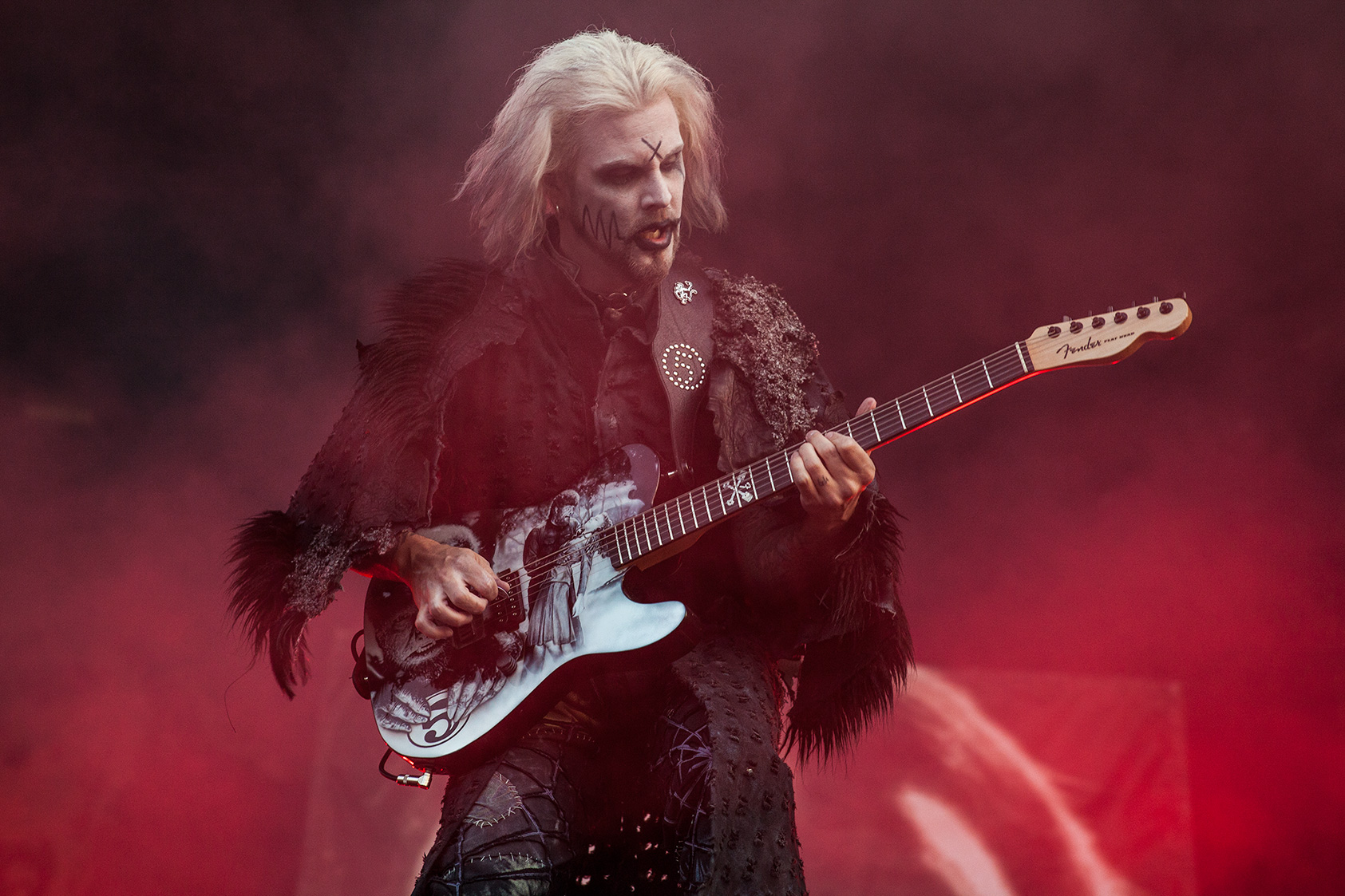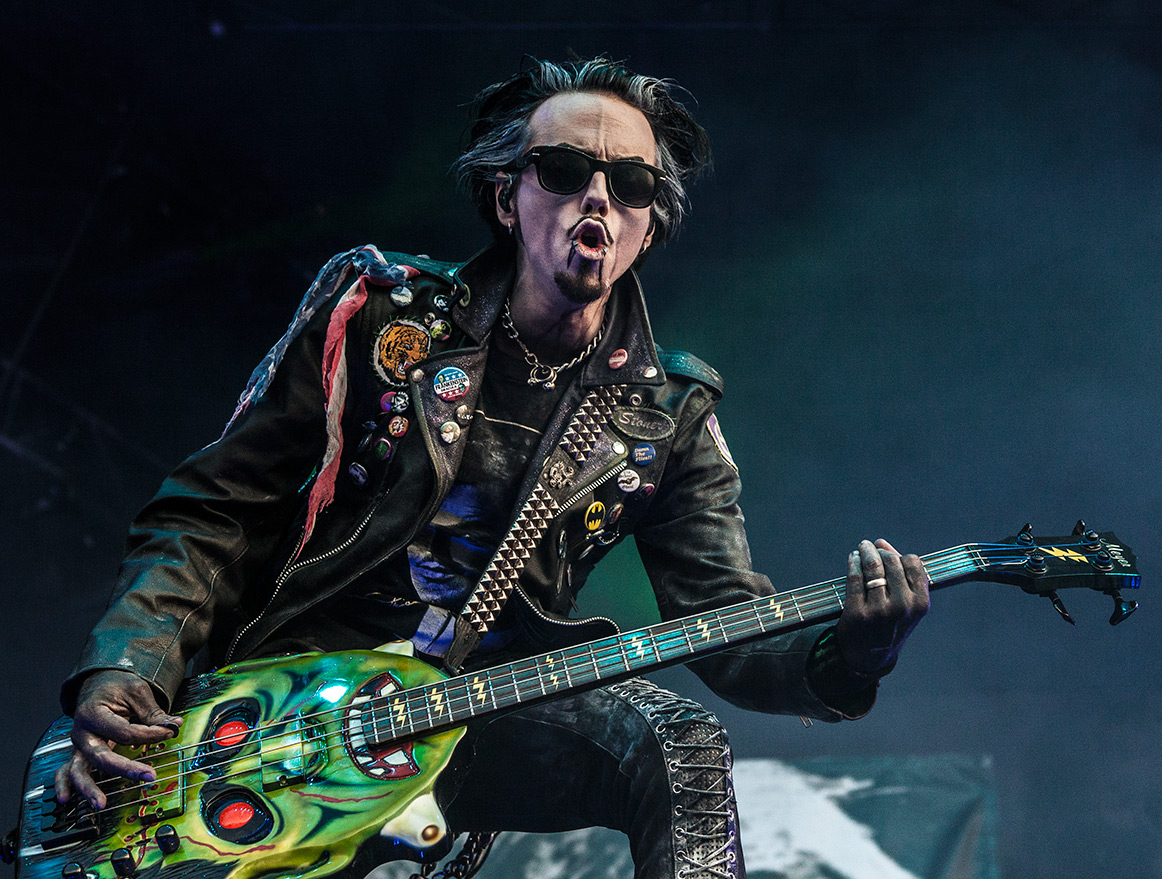 If there's one thing about Rob Zombie, it's that he's a showman, and he puts on one hell of a theatrical performance. If you saw him on tour in 2013 — as he was touring in support of his latest album, Venomous Rat Regeneration Vendor — then you saw the theatrical shock rocker, and his band, in all his sci-fi- and horror-tinged glory. You couldn't miss the massive robots and monsters as they took over the stage. Add to that a spectacular video and light show and you got one of the best live performances you'll ever see.
But… there was none of that at Amnesia Rockfest 2015, well other than giant murals of some of the most famous faces in horror. For the most part, however, the show was about the music, and it's a good thing that Mr. Zombie is more than just about the theatrics. Zombie, John 5, Piggy D., and Ginger Fish delivered a perfect show that spanned Rob Zombie's solo career and beyond; yes, they hit up on two of White Zombie's greatest hits: "More Human Than Human" and "Thunder Kiss '65," and the crowd loved it! (It makes no sense, but who would like to see a White Zombie reunion?)
With or without the theatrics, a Rob Zombie show is a high-energy, turbo-charged rocket ride of pure fun. It touches the metal bone. It's dance music for those who don't like hip-hop. It's outrageously intense for fans of horror and sci-fi. And, above all else (maybe), it's raw sexual energy… and the chicas fuckig dig it. Yes, man or woman, there's just something about the Rob Zombie groove that hits that carnal spot, and when it's live, with that rumbling bass terrorizing your pelvic core, well… forget about it… it just gets everybody moving and shaking like they were James Brown.
There's no way he needs the promotion, but if you've never seen Rob Zombie live, do yourself a favor and get to one of his shows.
Rob Zombie Amnesia Rockfest 2015 Setlist:
"Teenage Nosferatu Pussy"
"Superbeast"
"Get Up (I Feel LIke Being a) Sex Machine"
"Living Dead Girl"
"More Human Than Human"
"House of 1000 Corpses"
"Sick Bubble-Gum"
"Never Gonna Stop (The Red, Red Kroovy)"
"Blitzkrieg Bop"
"Thunder Kiss '65"
"Dragula"
Rock Hard \m/