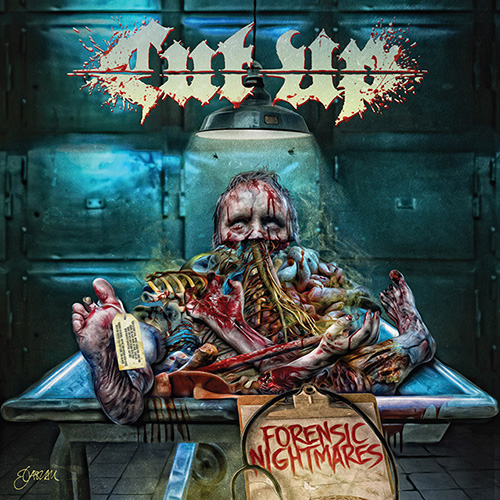 Wake up! It's time for death metal.
Swedish death metal act, Cut Up, will release their debut album, Forensic Nightmares, on June 30th in North America, but you can stream the brutal death metal in full right right now, right here.
Order Forensic Nightmares here.
Comments drummer Tobias Gustafsson:
I proudly present to you, our debut album, Forensic Nightmares! Less than a year and a half after we started Cut Up, our hard work and determination has paid off and resulted in this blasterpiece. We couldn't be more satisfied with the album! Forensic Nightmares clearly makes a statement about what Cut Up is all about, and what our mission is for the future. So don't sit back and enjoy this, but bang your fucking heads while blasting it at maximum volume! Then repeat! Cheers!
Forensic Nightmares Track Listing:
1. Enter Hell
2. Burial Time
3. Remember the Flesh
4. A Butchery Improved
5. Brain Cell Holocaust
6. Forensic Nightmare
7. Camouflesh
8. Order of the Chainsaw
9. Stab and Stab Again
10. Bunker Z 16
11. Dead and Impaled
Rock Hard \m/