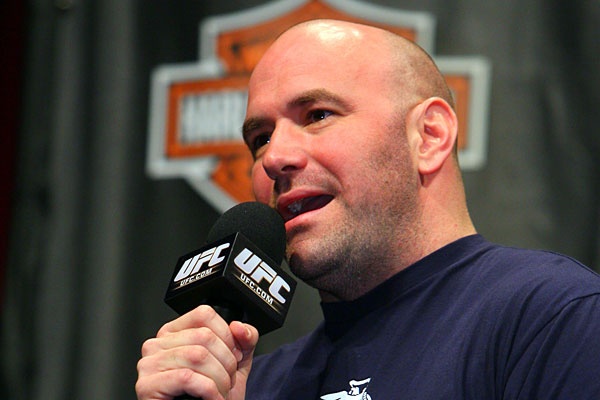 Since Anderson Silva and Jon Jones failed their drug tests earlier this year, the UFC have decided to make drastic changes to its drug testing policy. On Wednesday, Jeff Novitzy, the UFC's new Vice President of Athlete Health and Performance, finally unveiled their changes during a special press conference held earlier today in Las Vegas, Nevada.
According to Novitzy, the revamped drug testing policy is the best anti-doping program in all of professional sports and will officially roll out on July 1, 2015. As of this date, all 500+ UFC fighters will undergo unannounced, year-round in- and out-of-competition testing including both blood and urine testing, with the possibility of a collection occurring any place, any time, with no notice.
We are jumping into this issue into a very aggressive manner. There is the potential that some very high profile fighters, or any fighter on our roster, now has the potential to be caught. There could be major fights that fall out, but we are prepared to deal with that. That's a consequence that, hopefully it won't happen, but if it does, then we understand that, said UFC CEO Lorenzo Fertitta.
The revamped list of UFC sanctions can be seen right below.
---
"Non-specified substances"
As defined by WADA code: Anabolic steroids, growth hormones, peptides, blood doping drugs and methods (tested for in- and out-of competition):
1st offense: 2 years (with possibility of 4 years for "aggravating circumstances")
2nd offense: Double the sanction for the 1st offense
3rd offense: Double the sanction for the 2nd offense
"Specified substances"
As defined by WADA code: marijuana, cocaine, other stimulants and glucocorticosteroids (tested for in-competition only):
1st offense: 1 years (with possibility of 2 additional years for "aggravating circumstances")
2nd offense: Double the sanction for the 1st offense
3rd offense: Double the sanction for the 2nd offense