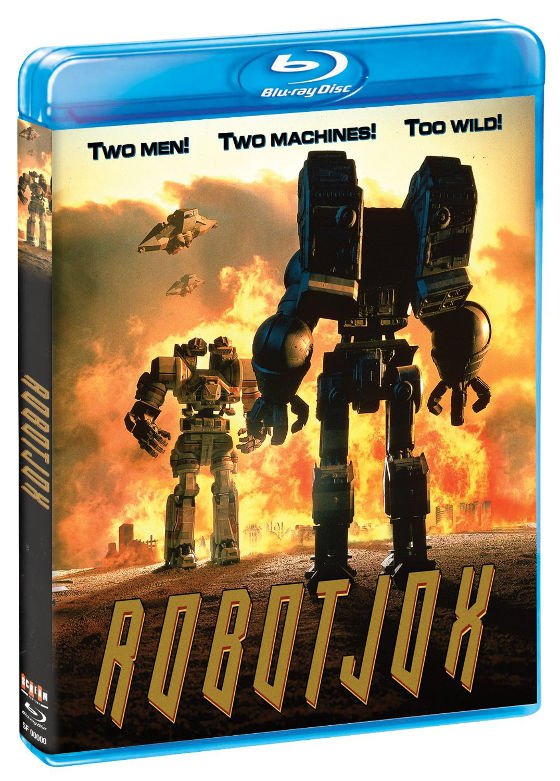 Before Guillermo del Toro unleashed his colossal monster movie, Pacific Rim, which featured giant robots called Jaegers, Charles Band and Stuart Gordon had their own giant robot flick released way back in 1990. Although, not as attractive looking as Pacific Rim, Robot Jox still holds its own several years later for stunning stop-motion animation and beautiful special effects driven by artist David W. Allen. Robot Jox has attracted a minor cult following and influenced elements of pop culture since its initial release.
On July 7th, Scream Factory is bringing back the magic of Robot Jox to Blu-ray, which will contain insightful bonus content, including a new interview with actor Paul Koslo, audio commentary, behind-the-scene footage and much more. A must-have for movie collectors, pop culture enthusiasts and fans of Stuart Gordon to complete their home entertainment library, Robot Jox Blu-ray is priced to own at $24.97 SRP.
You can pre-order it now via this link.
---
Robot Jox Blu-ray Special Feature:
• Audio Commentary with Director Stuart Gordon
• Audio Commentary with Associate Effects Director Paul Gentry, Mechanical Effects Artist Mark Rappaport, and Stop-Motion Animator Paul Jessel
• Brand-New Interview with Actor Paul Koslo
• Archival Interviews with Director Stuart Gordon, Pyrotechnic Supervisor Joe Viskocil, Associate Effects Director Paul Gentry, Stop-Motion Animator Paul Jessel and Animation & Effects Artists Chris Endicott and Mark McGee
• Behind-the-Scenes Footage
• 2 Still Galleries
• Trailers