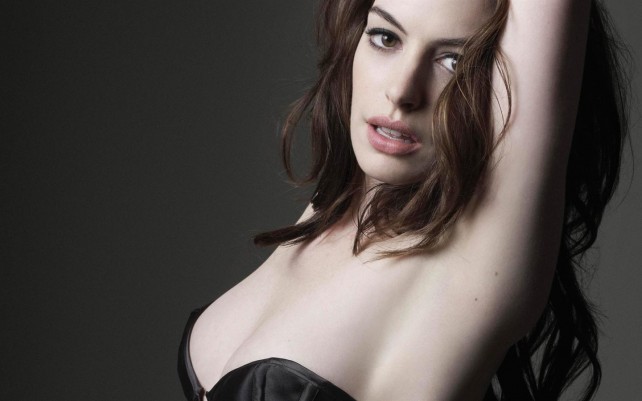 With the next Godzilla movie from Toho preparing to launch sometime in 2018, kaiju fans can not only look forward to Godzilla 2 but also to Nacho (Open Windows, Timecrimes) Vigalondo's giant creature feature, Colossal. It's Vigalondo's most ambitious script and most personal project in his career, which is now getting lots of attention because the movie has an actress lined up to play the lead role.
According to The Hollywood Reporter, Anne Hathaway from The Dark Knight Rises and Interstellar will most likely star in writer/director Nacho Vigalondo's Colossal. Apparently, the tone of the movie is oddly summed up as "Godzilla meets Lost in Translation."
Colossal centers around Gloria (Hathaway):
An ordinary woman who, after losing her job and her fiancé, decides to leave her life in New York to move back to her hometown.
But when news reports surface that a giant lizard is destroying the city of Tokyo, Gloria gradually comes to realize that she is strangely connected to these far-off events via the power of her mind. In order to prevent further destruction, Gloria needs to determine why her seemingly insignificant existence has such a colossal effect on the fate of the world.
There's no word yet on when filming will begin for Colossal, but we'll most likely have a better idea when more details emerge in the upcoming weeks. Colossal is backed by Voltage Pictures and will be available to interested foreign parties at the Cannes Film Festival.