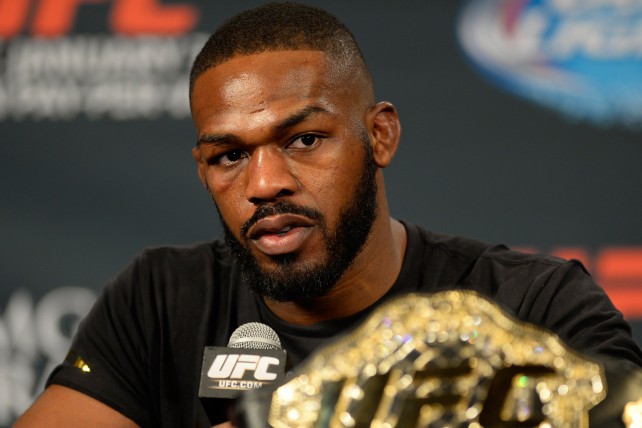 It looks like Jon Jones could be in a world of trouble again, but this time with the Albuquerque Police Department after a hit-and-run car accident that took place over the weekend.
According to a spokesman for the police, the UFC light heavyweight champion is officially named as a suspect in the car accident and is wanted for questioning. The police attempted to contact Jones and his lawyer on Sunday, but both could not be reached:
Yes, he is the suspect and we're hoping that he will contact us to give us his side of the story.
A pregnant woman in her 20s was injured when her car was struck on Sunday and she was taken to the hospital with minor injuries. The Albuquerque police is currently requesting Jones to reach out to them by calling (505) 242-2677. Jones was previously arrested and charged with Driving While Intoxicated (DWI) shortly after he crashed his car in a telephone pole on Saturday, May 9, 2012.
The UFC is well aware of the situation and released the following statement:
We are aware that the Albuquerque Police Department is interested in speaking to Jon Jones regarding his possible involvement in a motor vehicle accident. We are in the process of gathering facts and will reserve further comment until more information is available.
If Jones remains a key suspect in the accident, his title defense at UFC 187 against Anthony Johnson on May 23, 2015, could be in jeopardy. We'll continue to keep Yellers in the loop.