Artist Metallica Album No Life 'Til Leather Release Date: 18 April 2015
Label Warner Bros. Genre Thrash Metal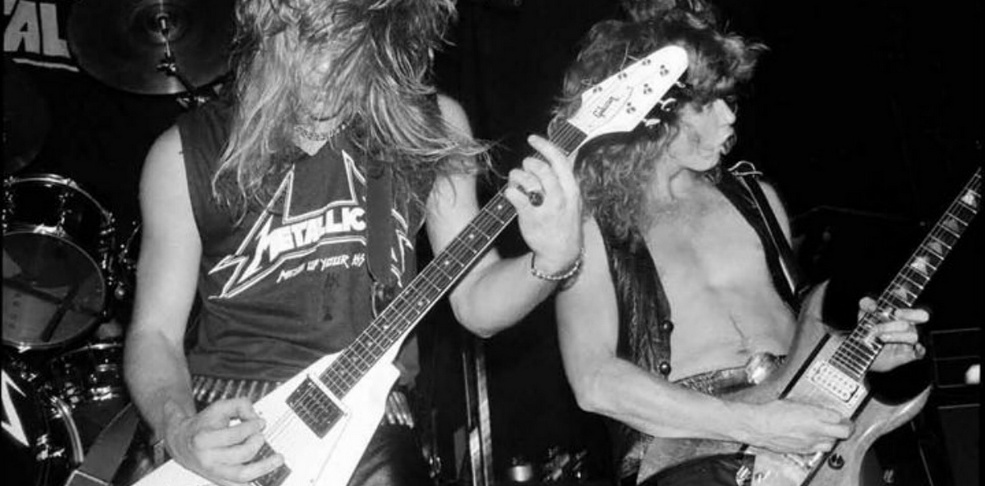 So, did anyone take part in Record Store Day this past weekend? I know my ass sure did. It seems funny to do something like this these days, but I stood in line for over an hour and a half to get my hands on Metallica's demo tape, No Life 'til Leather, the very demo that they took to the record label in 1982. And from there, history was made. The demo tape itself was never officially released by either band or label until this past Saturday, although it was Metallica's most popular bootleg in circulation. Now enough bullshitting, let's get to the review.
Take a minute to consider that the band on No Life 'til Leather was very different from the line-up that appeared on Kill 'Em All. There was no Kirk Hammett or Cliff Burton, rest in peace. It was a 17-year-old Lars Ulrich, James Hetfield, Dave Mustaine, and Ron McGovney.
One thing I really enjoy about this tape is the addition of Mustaine on vocals, and there are times when he's actually singing instead of James, as well as some duet action. And then there's the fact that this tape sounds basically the same as Kill 'Em All, despite not having Mustaine in the band. This leads me to this idea: What if Mustaine was never kicked out of Metallica? Do you think there would've been a Megadeth? Ron wasn't really a part of Metallica for that long, just like Mustaine, so what if he had stayed? We wouldn't have had a Cliff Burton shredding on the bass. He may not have died in 1986. I don't know, that's just my thoughts on this whole situation.
Just like Kill 'Em All, the songs are in the same order on No Life 'til Leather. And just like Kill 'Em All, there really isn't much difference between the two albums in regard to sound and solos. But, there is one thing you will notice upon a quick look at the track listing (below). What's wrong with the list? When Mustaine was in Metallica, the song "The Mechanix" was a part of the album. When Kirk Hammett joined, the song was changed and rewritten to be later known as "The Four Horsemen." Hammett also rewrote the solos to make it his own, and to not copy too much of Mustaine. Mustaine would later release "Mechanix" on his debut album, Killing is my Business…. And Business is Good!
Note, what's in the player below isn't the 2015 release of No Life 'til Leather, but it is the demo:

No Life 'til Leather Track Listing:
1. "Hit the Lights"
2. "The Mechanix"
3. "Motorbreath"
4. "Seek & Destroy"
5. "Metal Militia"
6. "Jump in the Fire"
7. "Phantom Lord"
The Verdict:
After finally listening to this tape though, a number of times of course, this is thrash metal, and this is how thrash metal should sound. The blistering, lightning fast solos from Mustaine really set the stage for what Metallica would come to be.