Shattered Sun is a heavy metal band from Alice, Texas. They have recently signed to Victory Records and have been surrounded by hype ever since. Their debut LP, Hope Within Hatred, on the label will be released April 14th. I had the opportunity to chat with Marcos Leal about music, humble roots, and pizza.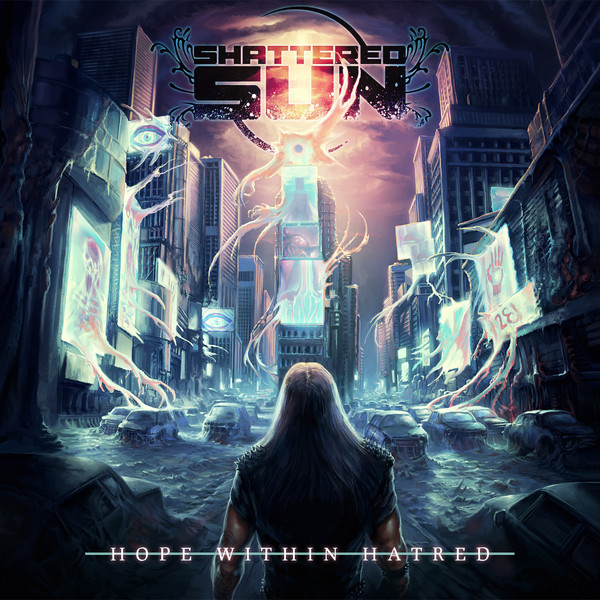 Order Hope Within Hatred here. And keep up with Shattered Sun on their Facebook page.
---
Hey, Marcos! How are you doing?
Doing great, dude, doing great. Just getting ready for the tour and getting stuff together so we can take off this Saturday.
You guys are doing a full U.S. tour, correct?
Yeah, I think there are a couple of Canada dates on there too.
How was South By Southwest?
It was great, man; we played to about 300 to 400 people. It was awesome. Not just that, but you know, ever since we got signed there has been a lot of hype behind the band. As soon as we got there not only were there a lot of our supporters, but also a lot of new supporters, a lot of new people who have heard about us and had come to see what the hype was. It was great, man; it was an awesome experience. We got to hang out with everybody, a bunch friends from back home. It was just a great time. I would have loved to see Atreyu though.
Do you guys, as a band, have any pre-show rituals? Anything out of the ordinary to help you prepare for a show?
I usually start warming up about an hour before the show. Something I won't say is unique since I see other bands do it, but we are all kind of big football fans, I take the coaches speech to everybody, get everybody real hyped up before we play. We do a bunch of yelling and screaming at each other and then we go on stage and kill it. It is very Remember the Titans-ish.
A lot of the lyrics on the album are very inspiring, but there are some instances of backlash toward people that doubted you guys, was that intended?
Yeah, it was. It was never in a sense of a "fuck you" kind of thing. A lot of people, when we were coming up, kind of kicked us down. A lot of things have happened to us on this whole journey. When you fall down there are always those people that say "I told you so, I told you."
One of the main tracks, "The Ultimatum," was kind of like the big response back, "I'm going to show you that I am better than what you are saying right now." It's kind of a "Fuck you" but it is kind of a you get knocked down but it is about the way you get back up.
"281" is a memorable track because of it's complete contrast with the entire rest of the album, care to shed some light on where your head was writing the song?
It was kind of always something we wanted to do, write a ballad, but the band we are can not write a normal ballad. When I hear "281," it is not a normal radio ballad. It is almost a little musical, and not to compare it to, but in the same realm of "Planet Caravan," the Black Sabbath cover that Pantera did, just real musical.
The song is named "281" because 281, the highway, kind of starts in San Antonio, Texas. When we get back from touring every time we see that 281 sign it is the way down to our home in Alice, Texas. When we see that sign, it is a sigh of relief. The whole song is about coming home, and when you see that sign, home is two hours away. It is kind of my way to relate to my situation, when we go on tour, to relate to anyone that works on the road. It is hard being away from home, I have come to find out that one of the best feelings in the world is coming home to your family. Coming home to the place you grew up. We are small town guys, even though we are doing big time things we'll always be small time guys.
Learn about Shattered Sun's writing process and about their choice of pizza after the jump…