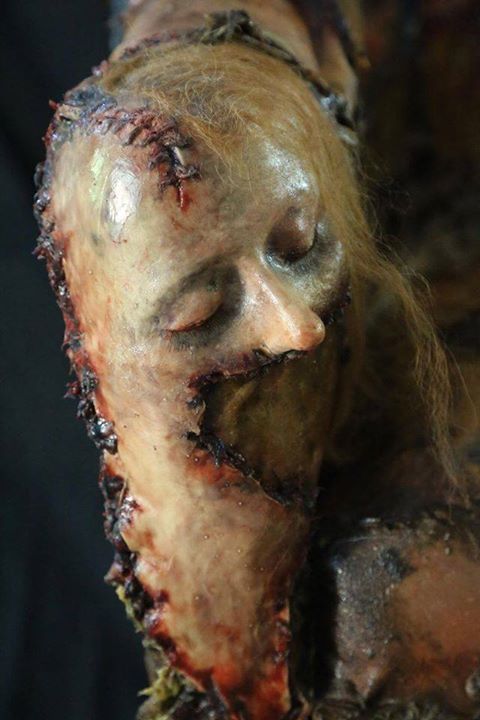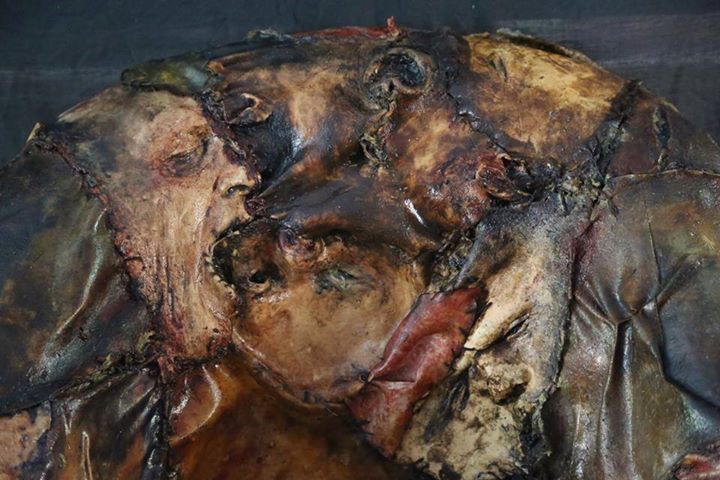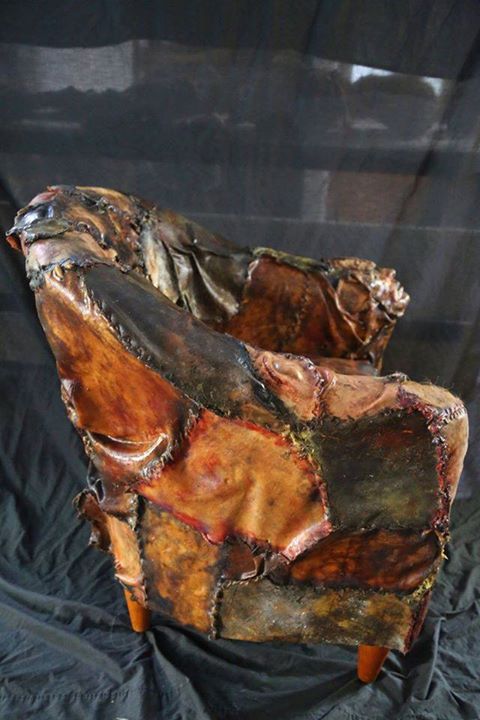 Welcome to the macabre world of designer Kayla Arena of Slaughter FX. Hopefully her Ed Gein-inspired lounge chair (pictured in the gallery above) doesn't give you nightmares, and unless you're aiming to raise the next body snatcher/grave robber/murderer, we pray that you don't have small children around should you choose to adorn your abode with this unique piece of decor.
But, since Mr. Gein is famous for having made furniture and other housewares out of human body parts, this chair is a fitting tribute — even if we shouldn't be celebrating that type of craziness! The chair covering is made of latex and painted with silicone paints, and clearly you can see that it's been made to look distressed and formed into faces. If you're looking for a bit of functionality, there's a zippered pocket in the front.
At the time of publication, this unique chair, and no two are alike, is out of stock, but visit slaughterfx.com and make an inquiry about this $2,500 (AUD) chair.
Until then, enjoy Slayer's song about the infamous Gein:
Rock Hard \m/