Sometimes, the scariest monsters aren't the ones who lurk under our beds or in our closets. Not all of them are disfigured fiends who hide out in the woods or stalk us in our dreams. They're not always mythical beasts or paranormal demons. Sometimes, the scariest monsters look just like us, and sometimes they live right next door.
Here, for your reading pleasure, is my list of the Top 10 Movies Based on Serial Killers.
---
No.10 Psycho (1960)
1960, directed by Alfred Hitchcock. Marion Crane (Janet Leigh) steals money from her employer's clients in order to help boyfriend Sam Loomis (John Gavin). Upon fleeing, she finds herself at the Bates Motel, run by Norman Bates (Anthony Perkins). Bates shyly invites her to have dinner with him, during which she overhears Norman arguing with Mother about his interest in Marion. Marion suggests institutionalizing Bates' mother (bad move), and retires to her room where she decides to return the stolen money to her employers. Cue shower scene, Marion's death, and Bates' discovery of the body. By the end of the movie it is revealed that Bates' mother is actually dead – and has been for 10 years – and Norman has been keeping her preserved body in the house. The trauma of her death caused Norman to develop split personalities, taking on the role of Mother. He dresses in her clothes and, as Mother, murders any woman he finds desirable.
The Inspiration
Psycho is based loosely on the life of convicted killer Ed Gein, who committed his murders in the rural town of Plainfield, Wisconson. Gein only ever confessed to two murders, that of Mary Hogan and Bernice Worden, whose body parts were found in and around his home, along with those of at least 15 women whom he'd dug up from the local cemetery. While Bates and Gein weren't exactly alike, there were a few obvious similarities: They both dressed up in women's clothing; they both had unnatural attachments to their dead, overbearing mothers; and both also had rooms in their houses devoted to shrines for their mothers. While Bates kept his mother's body in the house, Gein kept only pieces of his; including her vulva. As well, they both committed their murders in rural, countryside areas.
---
No.9 Summer of Sam (1999)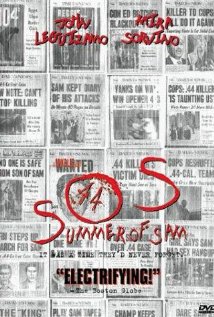 It's 1977 in New York, and the thermometers are topping out at a whopping 100°F. There's also a demonic, talking dog, and a killer on the loose. A blackout sends residents of New York's Five Boroughs into a frenzy of fear and headhunting to find the so-called 44 Calibre Killer. Nouveau Punk Ritche (Adrien Brody) is at the top of the lynch mob's hit list and best friend Vinny (John Leguizamo) must save Ritchie before he's killed for being a suspect. Did I mention the talking dog? Yeah, seriously. Personal note: Adrien Brody is hot as a punk.
The Inspiration
Less of a movie based on serial killers than my previous entry, Director Spike Lee even used the killer's real name in his film: David Berkowitz, along with Berkowitz' story about the talking dog commanding him to kill. Berkowitz terrorized New York citizens between 1976 and 1977, shooting and killing six people and wounding seven others. Two letters, signed "Son of Sam," were sent to police headquarters and a columnist at the New York Daily News, though doubts were given as to the authenticity of one, or both of the letters. Berkowitz was arrested in August 1977, and he made a full confession. He was given 25 consecutive years for each victim, totaling 365 years.
---
No.8 Evilenko (2004)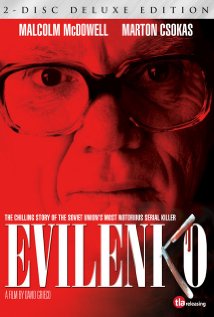 Andrej Romanovich Evilenko, beautifully and eerily portrayed by Malcolm McDowell, is a school teacher in the Ukraine who's fired for being accused of molesting a student. Soon after, Evilenko begins to rape, murder, and consume the flesh of countless women and children, whom he lures with candy and money. After eight years (and 55 kills to his name), Evilenko can no longer evade authorities and is captured by Vadim Timurouvic Lesiev (Marton Csokas). Two years later, he is executed, but not before government agencies vie to have him extradited, because they believed he had psychic abilities that allowed him to hypnotize his victims. They are denied, he's killed.
The Inspiration
The Butcher of Rostov, Andrei Romanovich Chikatilo, was a serial killer who operated in the Rostov Oblast area of Russia between 1978 and 1990. Chikatilo was a teacher who's career ended abruptly in 1981 after multiple accusations of child molestation. He began his killing spree in September of 1978 by luring a 9-year-old girl to a secluded house he'd purchased, stabbing and strangling her to death. Soon after, he began to not only kill children, but young women too, usually prostitutes or homeless women. Many of his victims had not only been strangled, stabbed or bludgeoned, but had also had their eyes gouged out. Like his fictional counterpart, Evilenko, Chikatilo was eventually arrested and executed in January of 1994 by a single gunshot to the back of the head. He confessed to 36 murders, though it is believed he'd killed as many as 56.
---
No.7 Zodiac (2007)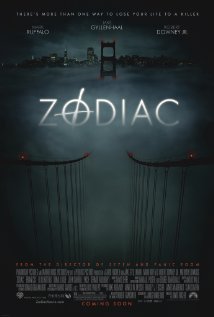 San Francisco police and newspapers are taunted by cryptic letters and unbreakable codes sent to them by someone identifying himself as the Zodiac Killer. A whack team of amateur headhunters, comprised of crime reporter Paul Avery (Robert Downey Jr.) and political cartoonist Robert Graysmith (Jake Gyllenhaal), arises when Graysmith reveals that he's cracked one of Zodiac's codes. Avery eventually receives a letter, threatening his life, and Graysmith gets prank phone calls consisting only of heavy breathing. Meanwhile, the bodies continue to pile up. Many people are interviewed in connection with the killings, but no one is ever charged, and the movie ends with the Zodiac having never been caught.
The Inspiration
Between 1968 and 1969, the Zodiac Killer, who's identity remains unknown, killed seven people; four men and three women. As in the movie, Zodiac sent numerous mocking letters to police and newspapers, dubbing himself the Zodiac Killer. To date, police departments in San Francisco, Napa County, Vallejo, and Solando County have open case files on the Zodiac killings. In 2002, San Francisco Police Department lifted DNA from saliva found on the envelopes containing the Zodiac letters. The DNA was compared to that of Arthur Allen Leigh, a main suspect in the original Zodiac case, but a match was not to be had, and Leigh was excluded as a contributor of the saliva.
---
No.6 M (1931)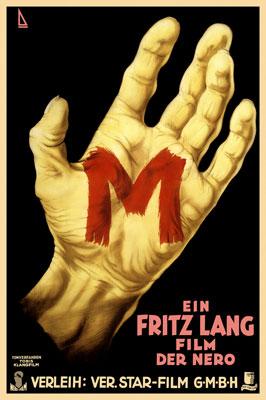 Someone is stalking and killing the children of Berlin, and the police have no leads. Getting increasingly desperate as more and more children go missing, the police take to raiding hideouts of known criminals, all but stalling the city's underground. Angered by the constant police presence, local mobsters vow to find and rid their town of the monster. Eventually caught because of his trademark whistle, Hans Beckert (Peter Lorre) is dragged to a warehouse by the mob, where he is about to be killed when police barge in. And, fade to black.
The Inspiration
Peter Kürten (aka, The Vampire of Dusseldorf), was a serial killer during the late 1920s, in Dusseldorf, Germany. He is known to have killed at least eight people, mostly children, but also young women, and one male. The variety with which the murders were committed originally led police to believe they were done by more than one person. His last murder was that of a 5-year-old girl, in November of 1929, though he committed a series of non-lethal assaults in early 1930. One of which led police to his house, though he was able to elude them. He eventually confessed to his wife, and begged her to turn him in. On May 24th, he was found and arrested, and was executed by guillotine in July.
Hit the jump to see the rest of our movies based on serial killers and our Number 1…