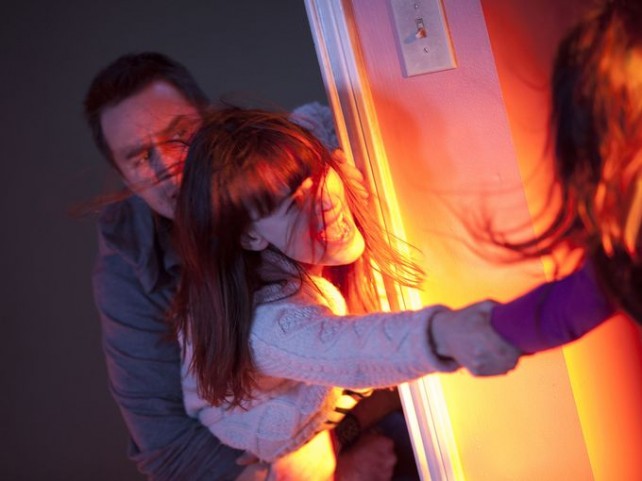 Not everyone is excited for the Poltergeist remake release because remakes usually suck. However, for those who are excited about this one will be happy to hear that the release date for the Gil Kenan directed horror film has been bumped up. That's right! The angry spirits from Poltergeist will now invade theaters on May 22, 2015, rather than in July.
The new Poltergeist is a reimagination of the 1982 film of the same name. The new film stars Sam Rockwell, Jared Harris, Rosemarie DeWitt, Saxon Sharbino, Kyle Catlett, Kennedi Clements, Nicholas Braun, and Jane Adams. It was produced by Sam Raimi, Robert Tapert, and Roy Lee.
Poltergeist will also be available in 3-D for an extra scary time.
---
About Poltergeist (2015)
Legendary filmmaker Sam Raimi (Spiderman, Evil Dead, The Grudge) and director Gil Kenan (Monster House) contemporize the classic tale about a family whose suburban home is haunted by evil forces. When the terrifying apparitions escalate their attacks and hold the youngest daughter captive, the family must come together to rescue her before she disappears forever.