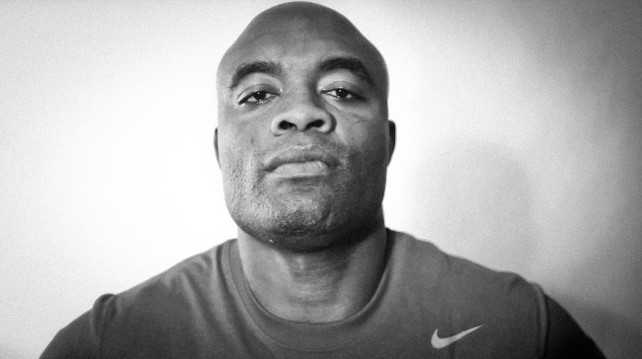 For those who are hoping Anderson Silva's name will be cleared from the failed random pre-fight drug test conducted on January 9 for UFC 183 at some point in time will be disappointed to hear that Silva also failed his fight night drug test following his win against Nick Diaz on January 31. This means Silva is in deeper water right now.
According to a Nevada Athletic Commission meeting on Tuesday, the NAC revealed that the former and longest-reigning UFC middleweight champion tested positive for Drostanolone metabolites in his January 31 urine test. Which is the same banned substance Silva tested positive for in his pre-fight drug test. In addition, Oxazepam and Temazepam were also found in Silva's system on fight night at UFC 183. Both substances are also not permitted for in-competition use by the NAC.
Silva is currently undergoing a temporary suspension alongside Nick Diaz and Hector Lombard for failed drug tests. A full disciplinary hearing at an upcoming meeting of NAC officials is expected to take place in March. After that meeting, the trio could face another suspension and heavy fines, included their bouts being overturned into no contests.