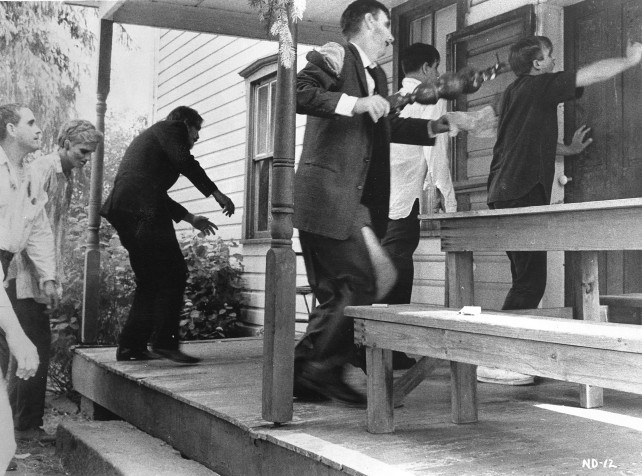 Forty-vie years ago, George A. Romero brought the zombie madness in Night of the Living Dead to the silver screen around the world. It has been a cult classic ever since. Romero revolutionized the splatter film genre with Night of the Living Dead and helped spawn countless imitators over the years in cinema, television, and video games.
In my opinion, Night of the Living Dead deserves a prequel because it pioneered the genre. But the Number 1 reason why I want a prequel is to know why the dead came back to life. Fortunately, Romero's son Cameron wants to follow in his father's footsteps to answer that mysterious question and many more in Origins, a definitive prequel to Night of the Living Dead.
Cameron has been attached to the project as the director since the idea came to light. He also raised over $30,000 through a fan funding campaign on Indiegogo in 2014. Now, it's been reported that Radar Pictures is on board as another backer to produce Origins with production slated to begin this year, which means the movie is finally shifting into gear.
Origins attracted make-up effects guru Robert Kurtzman, so expect the movie to be packed with jaw-dropping zombies.
---
About Origins
Set in the turbulent late '60, the film tells the story of a brilliant scientist – Dr. Alan Cartwright – who strikes a deal with the military that will give him all the resources he needs to finalize his work in exchange for what he later learns is a price all mankind will have to pay.