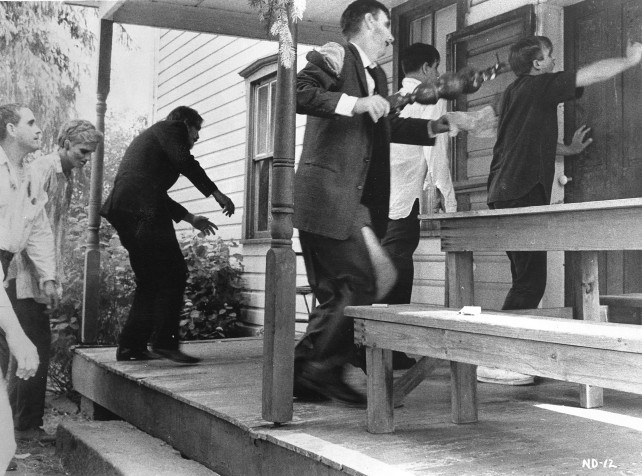 Fantastic news for horror hounds who want to experience the stories of all-new survivors set in the universe of George A. Romero's Night of the Living Dead. That's right! Brand new stories coming soon in an anthology edited by Jonathan Maberry and Romero himself, which has been officially titled Nights of the Living Dead.
According to author Brian Keene (The Complex, The Rising), also a contributor to the Nights anthology, shared fresh news on his website about the books massive author list, which is expected to feature new stories in the world of Romero's classic 1968 film by Chuck Wendig, Craig Engler, David Wellington, George Romero, Isaac Marion, Jay Bonansinga, Joe Lansdale, Joe McKinney, John Russo, John Skipp, Jonathan Maberry, Keith DeCandido, Max Brallier, Mike Carey, Mira Grant, Neal Shusterman & Brandon Shusterman, and Sandra Brown & Ryan Brown.
There's no official word on when the Nights of the Living Dead will be released, however, Maberry suggest it will be published in 2017 by Griffin and Keene. A cover art and synopsis should be revealed in the very near future, so stay tuned to Yell! Magazine.