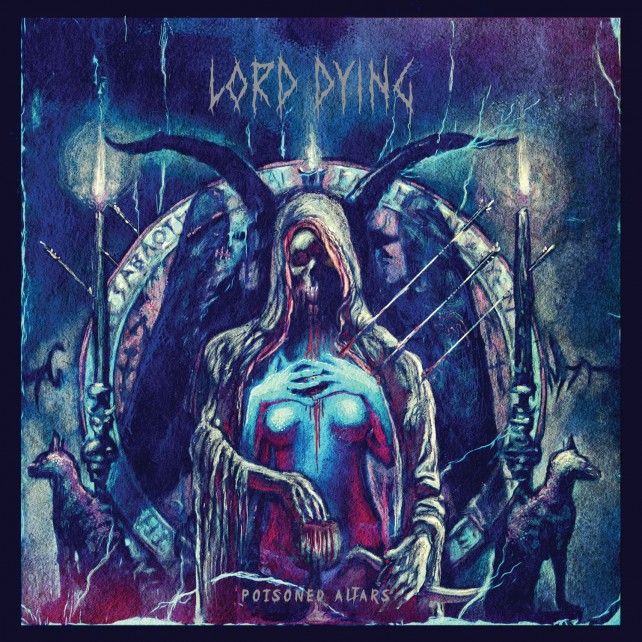 Portland, Oregon's Lord Dying have dropped the second single from their upcoming album, Poisoned Altars, which is set for release on January 27, 2015 (1/26 for UK/World and 1/24 for Germany/Benelux/Finland), via Relapse Records. Go check out the six-minute anthem, "An Open Sore," over at revolvermag.com, I swear that you won't be disappointed.
You can also check out Lord Dying's first single from Poisoned Altars, "A Wound Outside Time," here.
Poisoned Altars will be available in CD/LP/digital and a special silver-colored LP for Relapse Records 25th Anniversary. Pre-order Poisoned Altars on MP3.
The album was recorded with Toxic Holocaust's Joel Grind (Black Tusk) at Audiosiege Studios in Portland, Oregon. Poisoned Altars is direct result of the relentless work the band put in the past 18 months grinding it out on the road touring non-stop with the likes of Red Fang, Black Tusk, Corrosion of Conformity, Valient Thorr, and more.
Lord Dying has confirmed a hometown album release show for January 31st, in Portland, at Mississippi Studios with special guests Sons of Huns, more info on the show can be found on the band's Facebook page. See below for another engagement.
Lord Dying Live:
Jan 31 Portland, OR Mississippi Studios w/ Sons of Huns
May 15-17 Santa Ana, CA Psycho California @ The Observatory
Rock Hard \m/