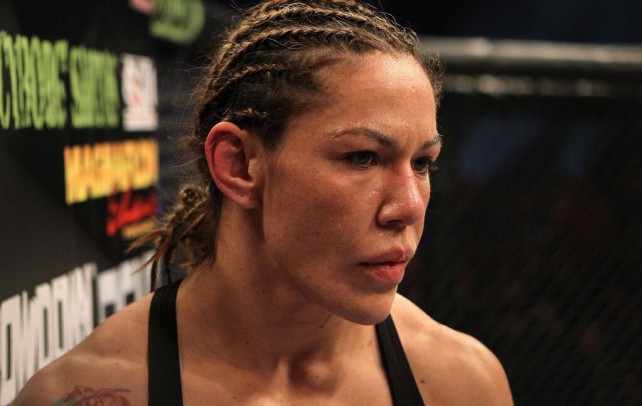 Cris Cyborg was expected to make her debut at bantamweight this Friday at Invicta FC 10, but because she's been out of competition for so long due to an ankle injury, her option of fighting at 135-pounds is going to have to wait a bit longer. In fact, Cyborg just revealed that she plans on returning to featherweight first and is eager to defend her title before moving down a division.
I haven't fought in a long time. With this injury, I believe the best option now will be to fight in my division, I can't wait anymore, I need to fight. I'm the featherweight champion and Invicta FC needs me to defend my belt.
Cyborg's last title defense was against Dutch mixed martial artist Marloes Coenen in July 2013, the undefeated Brazilian since 2005 is now eyeing a return inside the cage in February at 145-pounds.
I believe I will be ready to fight in February. I'm slowly returning to training, so I won't get injured again. I'm swimming and doing physical therapy since I got back from Thailand. My physical therapist Ivan Carmosino will clear me to train soon.
We'll continue to keep Yellers updated on Cyborg's next bout, so stay tune on Yell! Magazine.