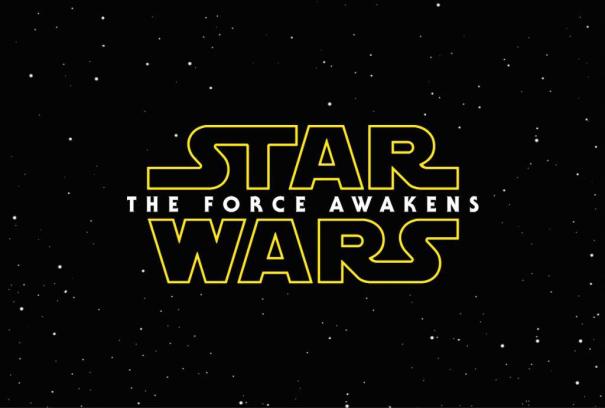 It's pretty nuts to hear that two years after George Lucas sold his bread and butter to Walt Disney, we're finally getting a first official glimpse at the next chapter of his epic space opera. Since nobody really knows what to expect from J.J. Abrams' Star Wars: The Force Awakens, because Disney has kept a tight lid on the project, I'm sure fans of the franchise are ready to line up just to see the first damn trailer.
Starting this Friday, 30 select theaters across the U.S. will show an 88-second trailer for Star Wars: The Force Awakens. Do you want to treat your family well this Thanksgiving? Take them out to see any movie at the theaters listed below to get them briefly reacquainted with a galaxy far, far away.
Star Wars: The Force Awakens hits theaters on December 18, 2015.
---
Theater List:
AZ – PHOENIX – HARKINS – TEMPE MARKETPLACE
CA – LOS ANGELES – AMC – CENTURY CITY
CA – LOS ANGELES – Indep – EL CAPITAN
CA – IRVINE – REGAL – SPECTRUM IRVINE 21
CA – SAN FRANCISCO – AMC – METERON 16
CA – SAN JOSE – CINEMARK – OAKRIDGE 20
CA – SAN DIEGO – REGAL – MIRA MESA 18
CAN – TORONTO – CPX – YOUNGE & DUNDAS
CAN – VANCOUVER – CPX – RIVERPORT
CO – DENVER – AMC – WESTMINSTER 24
DC – WASH D.C – AMC – TYSONS CORNER 16
FL – MIAMI – CARMIKE – PARISIAN 20
GA – ATLANTA – REGAL – ATLANTIC STATION
IL – CHICAGO – REGAL – CITY NORTH
MA – BOSTON – AMC – BOSTON COMMONS 19
MI – DETROIT – CINEMARK – SHOWCASE 20
MN – MINNEAPOLIS – AMC – SOUTHDALE
MO – KANSAS CITY – AMC – STUDIO 30
NY- NEW YORK – AMC – LINCOLN SQUARE 12
NY – NEW YORK – REGAL – UNION SQAURE
OH – CLEVELAND – CINEMARK – CINEMARK 24
PA – PHILADELPHIA – REGAL – WARRINGTON 22
TN – NASHVILLE – CARMIKE – THOROUGHBRED 20
TN – KNOXVILLE – REGAL – PINNACLE
TX – DALLAS – CINEMARK – PLANO 20
TX – HOSTON – REGAL – MARQ*E STADIUM 23
TX – AUSTIN – ALAMO – ALAMO S LAMAR
UT – SALT LAKE CITY – CINEMARK – CINEMARK 24 WJ
WA – SEATTLE – REGAL – THORNTON PLACE 14
WI – MILWAUKEE – MARCUS – BROOKFIELD 16