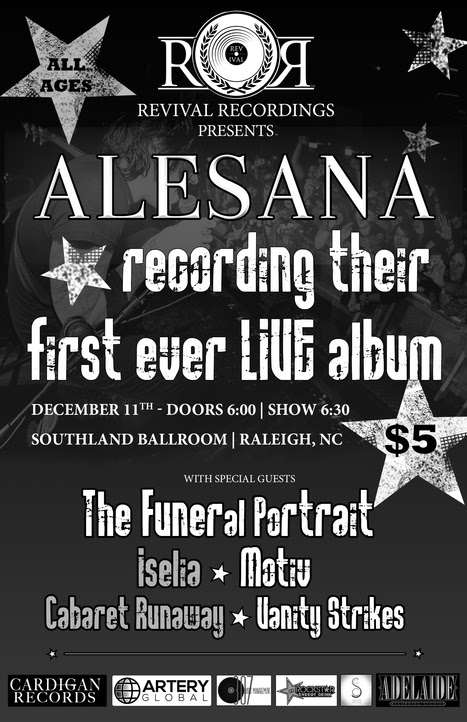 North Carolina pop metal icons, Alesana, are marking a first in their careers. The band is recording their first ever live album on December 11th, in their hometown of Raleigh at the Southland Ballroom. The event will only cost five bucks and Alesana will be releasing the set list early so fans can be prepared to sing along with the band.
Vocalist/guitarist Shawn Milke states:
We are thrilled to finally be recording a live album. It is something we've considered doing for years and finally all of the pieces to make it happen have fallen into place. After touring for the last 1o years it will be great to capture the energy and intensity of our performance into a collection of live recordings for our fans and friends to enjoy!
Joining Alesana on the bill are their labelmates The Funeral Portrait who just released their debut EP, For The Dearly Departed, via Revival Recordings. The show will see additional support from Iselia, Motiv, Cabaret Runaway, and Vanity Strikes.
Alesana is currently hard at work on the third and final installment of the Annabel trilogy which is inspired by The Time Quintet book series by Madeleine L'Engle.
Rock Hard \m/