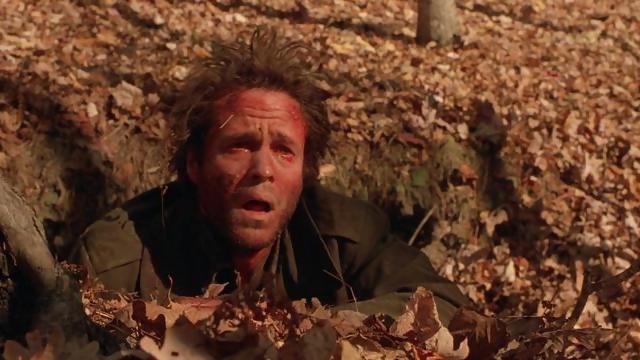 Cabin Fever put Eli Roth on the horror cinema map. Two reasons can be attributed to Cabin Fever's success: first, unlike most movies at the time this independent gem stayed within classic horror conventions, and, second, it had a touch of humor that made the movie fun to watch, even after several views. You can tell Cabin Fever was inspired from old favorites, such as The Texas Chain Saw Massacre, The Evil Dead, and Wes Craven's The Last House on the Left. This movie is the reason why, in 2004, Quentin Tarantino called Roth "the future of horror."
Obviously, Cabin Fever helped establish Roth as a serious horror fanatic, who later produced and directed other horror gems, such as Hostel, Hostel: Part II, and The Green Inferno, which is expected to be released very soon. However, don't hold your breath for that one.
Thirteen years later, a Cabin Fever reboot may sound ridiculous since the original one already garnerned critical acclaim, but Roth is convinced that up-and-coming director Travis Zariwny (Intruder) is going to bring a new scary vision from the original script that Roth co-wrote with Randy Pearlstein. Will it be any good?
According to Roth in a press release, Zariwny's scary vision for Cabin Fever will follow the footsteps of the original, but it's going to be a new horror classic that fans will appreciate:
Travis had an amazing vision for my original script, and as a scary movie fan I really wanted to see it. I almost see this like re-staging a play, and I'm excited to see what ideas Travis and the cast bring to it. They're all fans of the original and want to make a film that's a new classic and I believe they will.
If Roth says it's going to deliver again, then you better believe him because none of the horror films he's produced ever disappointed. Alright, I may be exaggerating here because I'm a fan boy. I'll honestly say Aftershock was the only one that was a bit lackluster in my opinion, but you get my general point.
The cast for the Cabin Fever reboot was announced today; it will star Gage Golightly (Teen Wolf), Dustin Ingram (Paranormal Activity 3), Samuel Davis (From Dusk Till Dawn – TV), Matthew Daddario (Delivery Man), and Nadine Crocker (Deadgirl).
Lastly, you should also know principal photography for Cabin Fever got rolling this week in Portland, Oregon.