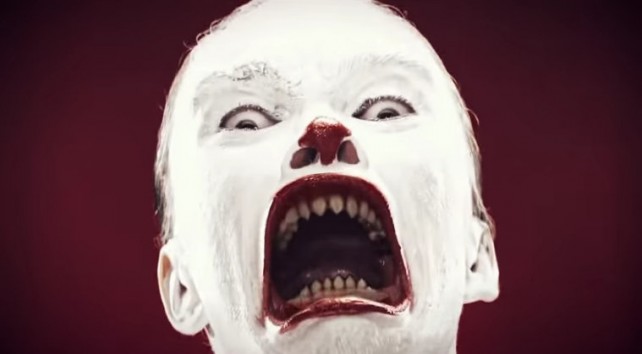 Are you enjoying the latest season of American Horror Story? We hope you are because you should know that Freak Show has broken all ratings records for FX with its premiere episode last Wednesday night. In light of that, FX is moving forward with a 13-episode order for the fifth and next installment of the show, which will begin rolling out on the network in October next year.
The debut of Freak Show hit huge numbers! It delivered 10 million Total Viewers, 6.54 million Adults 18-49, and 4.08 million Adults 18-34, surpassing FX's previous record holder with American Horror Story: Coven. FX Networks and FX Productions CEO John Landgraf sounds extremely thrilled about the new season and expects the next incarnation of AHS to further the legacy of the show's producer, Ryan Murphy.
Landgraf said,
The American Horror Story anthology has had the highest growth trajectory of any show in FX history, not to mention an unprecedented track record of success in awards recognition, with Ryan Murphy and his partners, Brad Falchuk, Dante Di Loreto and Tim Minear at the helm, the show's success is not surprising. AHS continues to deliver amazing stories, a brilliant troupe of actors led by Jessica Lange, and a visual style unlike any other on TV. With Nip/Tuck, Glee, The Normal Heart, and American Horror Story, Ryan Murphy has established himself as one of the most successful and prolific producers of this generation. We expect AHS: Freak Show and the next incarnation of AHS to further his legacy.
American Horror Story: Freak Show continues with episode 2 titled "Massacres and Matinees" this Wednesday night at 10:00 p.m.
Make sure you don't miss it!