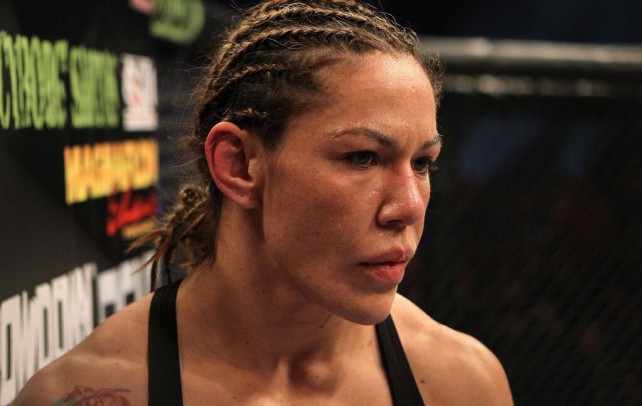 Cris Cyborg is making her debut at 135 pounds in Invicta FC in a few months. Long-time rival Ronda Rousey is clearly keeping an eye on Cyborg's upcoming fight and took another jab at her potential future opponent. In a recent presser in Rio de Janeiro, Rousey called Cyborg's technique "horrendous" and that she needs to take steroids because she lacks self-confidence. Apparently, Rousey also believes that "pace and power" are the only two strengths Cyborg has in a fight.
Cyborg responded to Rousey's negative comments and isn't fazed by them a single bit. She calls Rousey "uneducated":
What she says means nothing to me, a person is visiting my country and trying to defame me with my fans to get attention shows you how uneducated she is. She's a low-level person. She feels she has to step on someone in order to rise.
In addition, Cyborg thinks Rousey is jealous because she is the only female fighter in the world outside of the UFC to get a lot of attention from media and fans.
It's funny she says I dishonored the sport and my country, but everybody wants to see me fight her. That might frustrate her. If you think about it, there are only a handful of people that have never fought in the UFC and are known worldwide. I'm proud to know that I never needed an event to promote me, and I never had to lie about anyone. I'm known worldwide for my talent and my team, Chute Boxe.
Cyborg returns inside the Invicta FC cage in December, many believe a future clash with Ronda Rousey could be the biggest event ever in the history of the UFC.