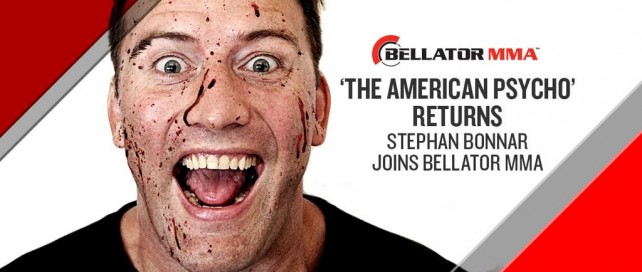 Former UFC light heavyweight and UFC Hall of Famer Stephan Bonnar is officially coming out of retirement since 2012. Bonnar just inked a multi-fight deal with Bellator MMA; however, his debut with the promotion isn't set in stone yet. But we can confirm that Bonnar is eyeing a grudge match with former UFC light heavyweight champion Tito Ortiz.
"The American Psycho" came clean recently on whom he wants first in Bellator via MMA Fighting:
I want everyone to know I'm coming out of retirement because it's time to free the MMA world of the virus that's known as Tito Ortiz. We've been suffering through his boring fights for too many years, and it's about time that someone beats it out of him once and for all.
There's been a feud brewing between them which started when Bonnar was inducted into the UFC Hall of Fame. Ortiz called him out on it and stated he didn't deserve a spot alongside him in the UFC Hall of Fame. Afterwards, Bonnar commented about Ortiz's financial status after breaking up with pornstar Jenna Jameson.
Bonnar's fight is expected to be announced shortly. Stay tuned on Yell! Magazine for the update.