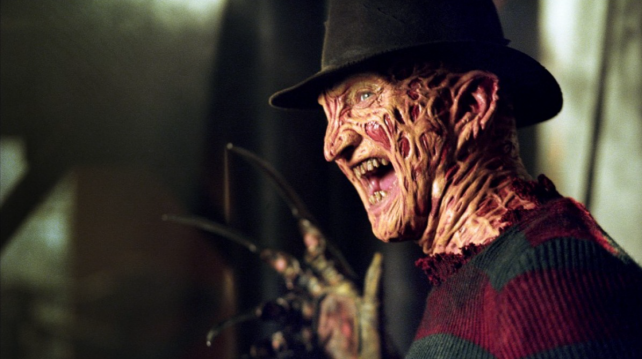 It's that time of year once again. The time of year to welcome, and to get hell-bent excited for the Montreal Comiccon. And judging by the 2014 guest list, this year looks to be one hell of a kick-ass event.
Montreal Comiccon 2014 takes place on the weekend of September 12th to 14th.
The Montreal Comiccon is among the fastest growing geek events in North America, and one way to gauge that is by the guest list pedigree. Another way is by the attendance numbers, which get bigger and bigger each year in Montreal. But right now we're immensely more concerned with the guest list this year.
And this year there are tons of guests to have a nerdgasm over!
We've combed through the list of celebrities and selected some of the highlights to look forward to, you know, besides the stars of Star Trek: The Next Generation, which is pretty damn awesome in our opinion. In all honesty, we're hoping to score a few interviews from the guests on this list.
If you're interested in seeing the full guest list for the 2014 Monreal Comiccon, visit www.montrealcomiccon.com.
---
Amanda Wyss – Nightmare on Elm Street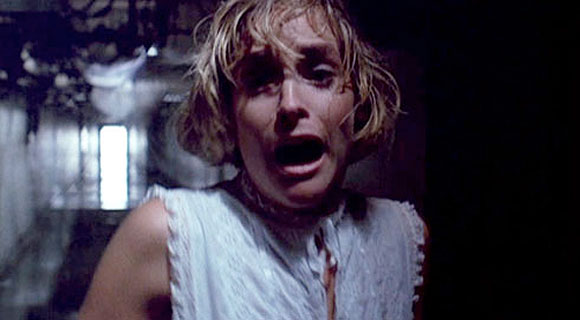 Some of her most memorable film performances were in Fast Times at Ridgemont High (1982), Better Off Dead (1985), Silverado (1985), the award-winning Powwow Highway (1989), and, of course, A Nightmare on Elm Street (1984). In the first Nightmare, she plays Tina Gray, one of the Elm Street children whose parents were involved in burning and killing Freddy Krueger, and has the film's opening encounter with Freddy, after he became the undead Dream Demon.
Amanda also worked extensively in television, with recurring roles on St. Elsewhere, Cagney & Lacey, Highlander, and CSI: Crime Scene Investigation. She also had a bit part on an episode of Buck Rogers in the 25th Century.
---
Ben Templesmith – 30 Days of Night
Ben Templesmith is an artist and writer most widely known for his work in the comic book industry where he has received multiple nominations for the International Horror Guild Awards as well as the industry's top prize, the Eisner Award. He also won a Spike TV SCREAM Award. As a creator, his most notable works have been 30 Days of Night (which spawned a major motion picture) and Fell. His other projects include the critically acclaimed serial Wormwood: Gentleman Corpse, as well as Welcome to Hoxford, and Singularity 7. He has also worked on the Star Wars, Doctor Who, GI Joe, Army of Darkness, Silent Hill, and Buffy: The Vampire Slayer properties.
This July will see the release of The Squidder, with a limited run 8.5" x 12″, 144 page hardcover graphic novel written and drawn by Ben Templesmith in his first new creator-owned traditional comic in five years!
The Squidder is an original graphic novel about an old soldier from a forgotten war in a post-apocalyptic world that has left him behind. The book promises heavy horror, fantasy, and Lovecraftian elements, as well as black humor.
The Squidder is featured on the 2014 Montreal Comiccon poster, with art by Ben Templesmith and Mike Rooth.
---
Brent Spiner – Star Trek: The Next Generation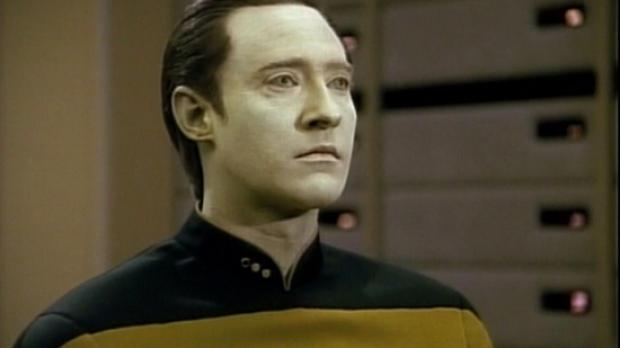 Brent Spiner is best known for playing android Lieutenant Commander Data, on the highly successful television series Star Trek: The Next Generation, in four Star Trek films, and off-screen in "These Are the Voyages…", the final episode of Star Trek: Enterprise. He also played Lore, Data's "brother", and Doctor Noonian Soong, Data's "father" in various episodes of Next Generation. In 2002, he played B-4 in Star Trek Nemesis. He most recently appeared as Arik Soong in a three-episode arc on Enterprise.
His career has spanned music, theater, television, and film, including the role of Dr. Brackish Okun in Independence Day (1996). Post-Star Trek, he could be seen using his comedic skills on a variety of sitcoms like Friends, Mad About You, Frasier, and Family Guy. In 2005, he appeared in a short-lived science-fiction television series, Threshold, alongside Peter Dinklage and Carla Cugino.
In 2011, he appeared as Dr. Kern in an episode of the Syfy/Space series Alphas and as himself in the episode "The Russian Rocket Reaction" of The Big Bang Theory. Spiner has also guest starred on the Syfy/Space series Warehouse 13 as Brother Adrian in the third and fourth seasons. In episode 7 of season 4, the character Pete Lattimer jokingly describes another obsessively tidy character as "Commander Data."
Spiner has also done some voice work, including the animated TV series Gargoyles, along with TNG castmates Marina Sirtis, Jonathan Frakes, and Michael Dorn, guest-starred in the Young Justice providing the voice of the Joker, and has signed on for a mystery role on Disney XD's upcoming Star Wars: Rebels animated series.
He sparked a whole horror sub-genre. Find out who after the jump…