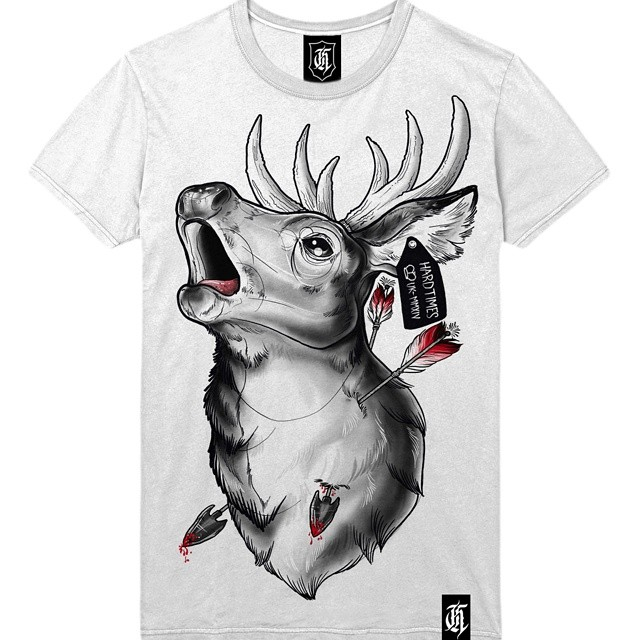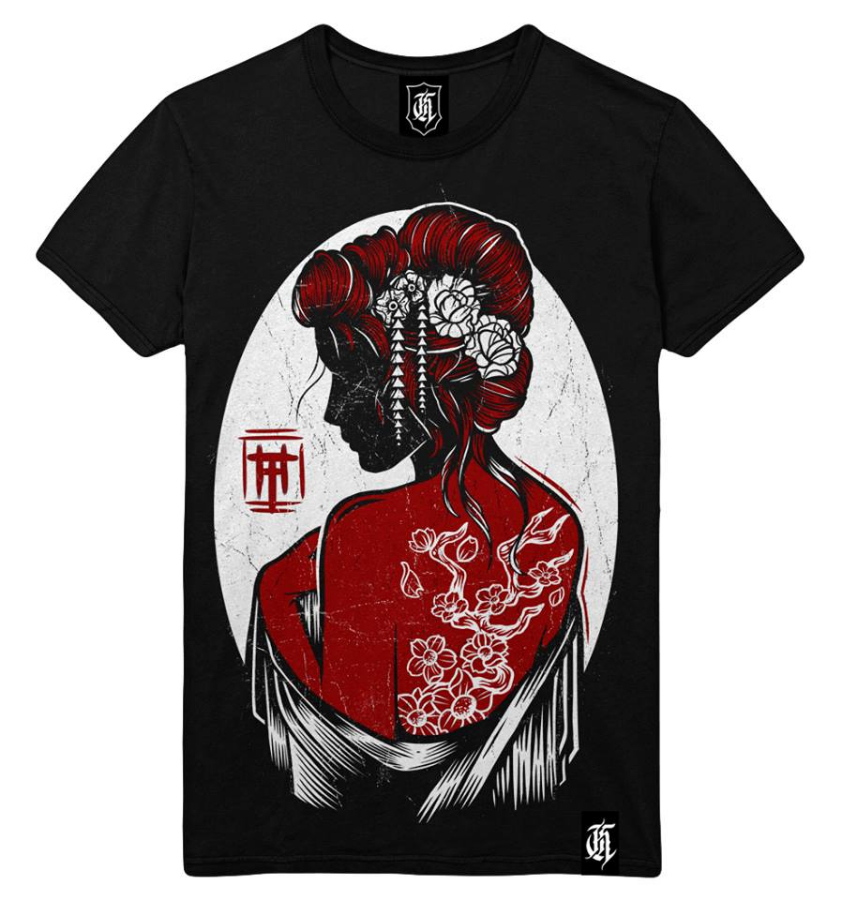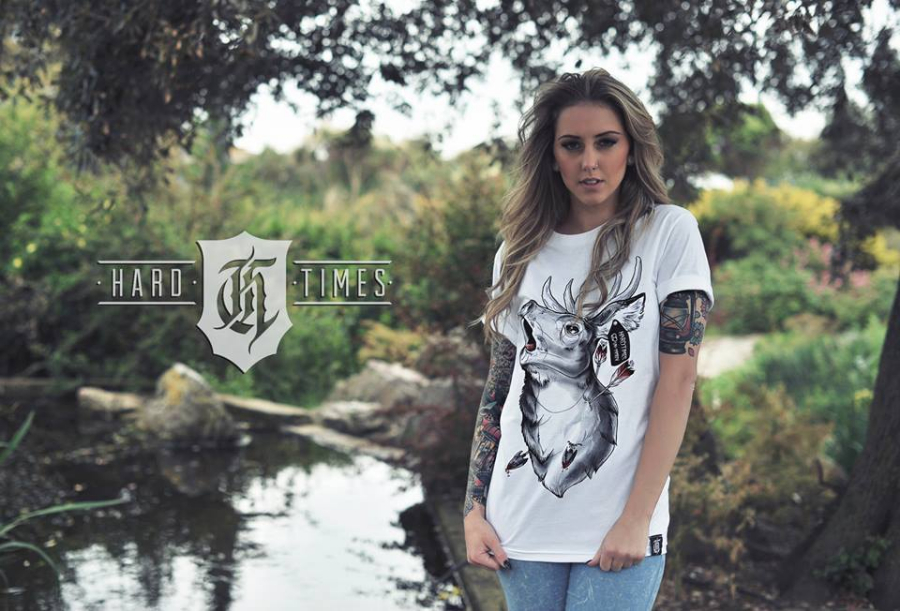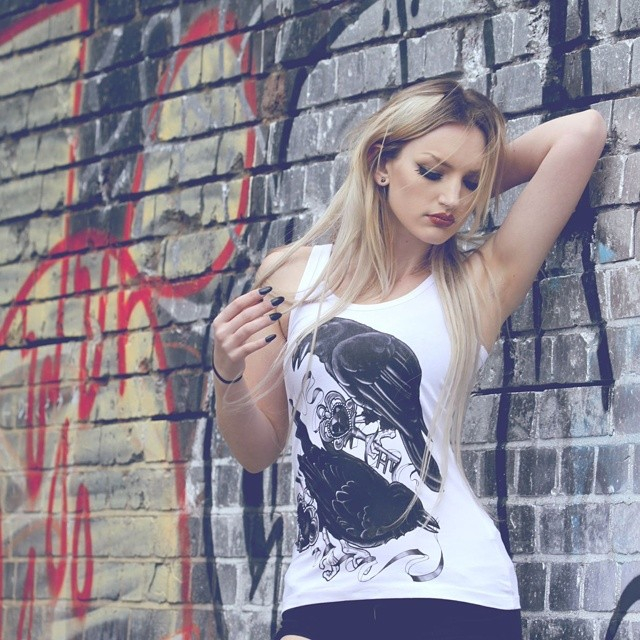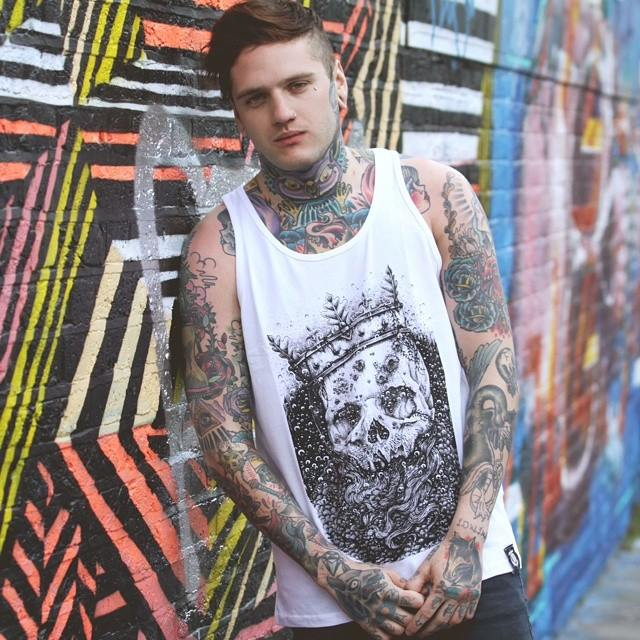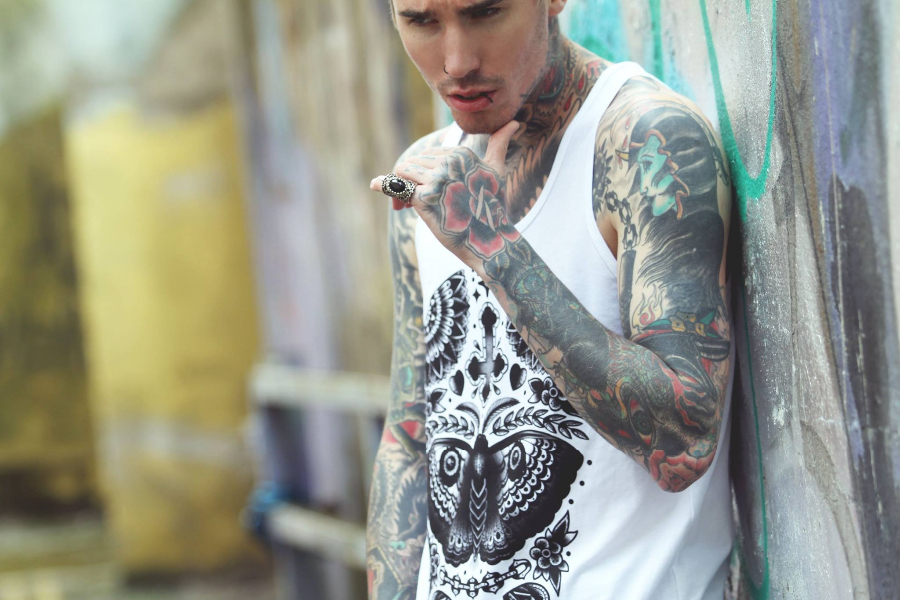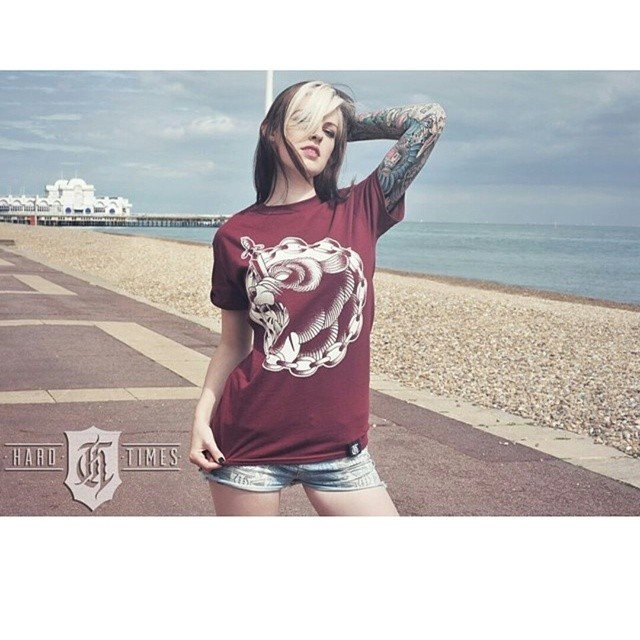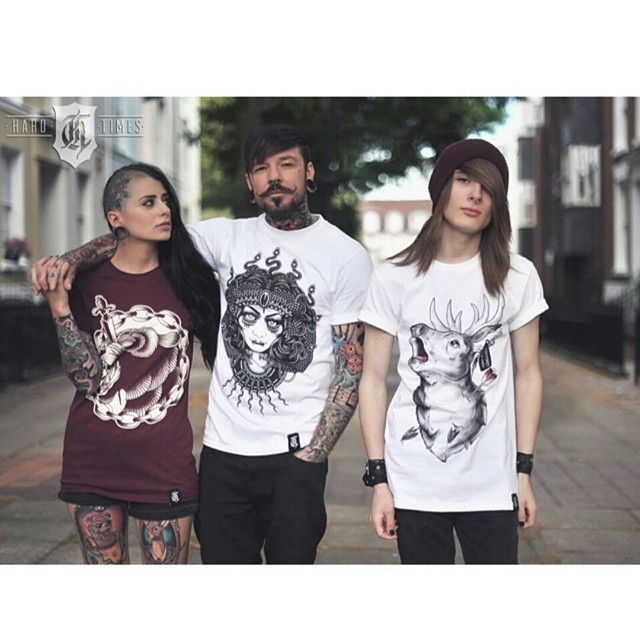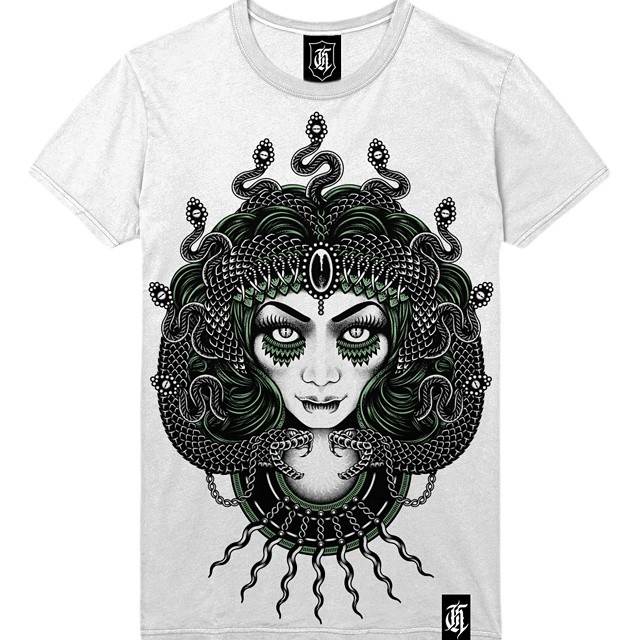 What was the hardest or most challenging thing you've overcome thus far with your brand?
This is a funny question really. There are many hard things any small business has to overcome, if that's money related or popularity related, it's all extremely hard work. Anyone who says this job is "easy money" is extremely naive. For us, though, it was when we were hacked last Christmas and had a large portion of money taken from us during this period of time. This is probably the worst thing to happen to you if you're an online business as many of you can probably understand. We're extremely grateful that our fans managed to turn it around for us and bring us back from the edge of darkness.
What are your target markets?
Want clothes? Like Art? You're our market. We don't have a specific genre and won't appeal to any. We appeal to all and ask you to come check out some amazing clothes and join the elite.
You guys just recently collaborated with some kick-ass photographers and models… are there any other collaborations you got coming out that we should look forward to?
As you can see we're currently working a lot with Bilacous, and building a very good relationship there which will hopefully continue in the next few lines to come. We also have a few other ideas up our sleeves but play it all by ear, so just stay tuned!
Would you ever collaborate with other clothing lines sometime in the future?
Probably not. I still don't see the idea of collaborating with another clothing company that's like Pepsi and Coca-Cola coming out with a shared drink. However, we do plan to work with other small businesses in the near future… Here's a small little hint, they like to PARTY!
Hard Times Clothing is available through your online website; tell me, does the Internet play a large role in the success of your business?
We're an online business, so yes. This age is perfect for starting your own business, just make sure if you do it, do it right. Be legal, be original, and be yourself!
What does the future hold for Hard Times? What should your followers expect to see in the rest of 2014?
We have a lot of new ideas and products coming out this year still and massive new area's we will be exploring. You're going to have to stay tuned for the rest.
HardTimesClothing.co.uk
Facebook