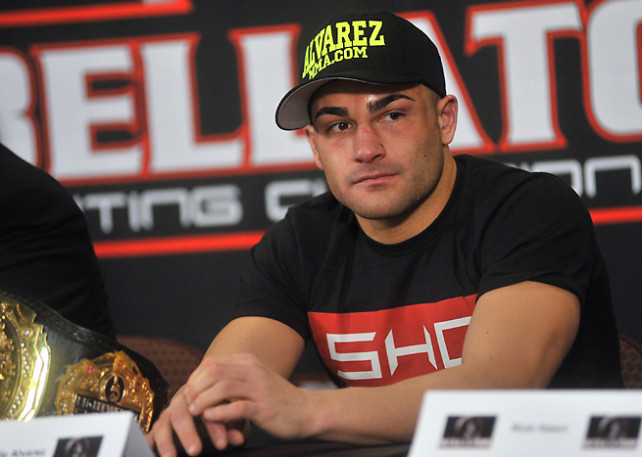 As of today, Bellator MMA finally released Eddie Alvarez (25–3) from their lightweight roster. Last year, Eddie underwent a bitter contractual dispute with former Bellator CEO Bjorn Rebney, can now explore the free agent market without any lawyers involved and potentially sign a lucrative fight deal with the UFC.
New Bellator CEO Scott Coker stated in a press release that the company granted his unconditional release and holds no matching rights.
We've granted Eddie his unconditional release this morning, Eddie is free to explore the free agent market, we hold no matching rights, and we wish him the best in the future.
Eddie believes he needs a fresh start in MMA and stated he holds no more bitter feelings toward Bellator.
This was a long process but it's a decision that everyone seems happy with, I think it's important to say that I am genuinely thankful for my time at Bellator. I know that sounds a little crazy given everything I went through, but I've fought there since 2009, and have been involved in some really amazing fights. The staff there always treated me great, and I'm going to miss seeing a lot of those familiar faces around for sure. Myself and my team had some really good discussions with Scott, but in my heart I knew I was ready to move on and start the next chapter in my career.
Eddie won the Bellator Lightweight Championship after he defeated Michael Chandler at Bellator 106 in November 2013. He was expected to face to Will Brooks later this year.