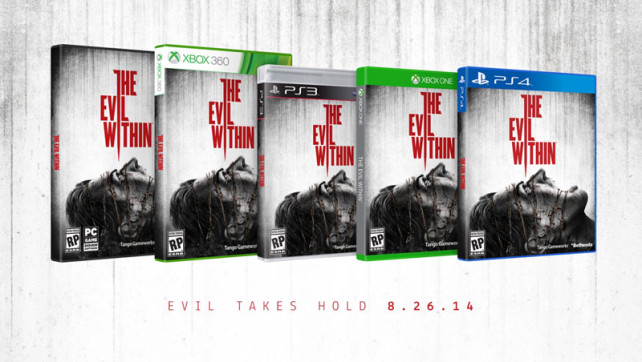 Horror fans rejoice, now is your chance to win a FREE copy of Tango Gameworks' upcoming survival horror, The Evil Within. Best of all, it's a signed copy by Japanese video game designer Shinji Mikami, who directed the game and is best known for creating a number of video game series like Resident Evil, Devil May Cry, and Ace Attorney.
How can you win this? It's as simple as selecting one of the three alternate covers below (Asylum, Piercing Eye, or Twisted), and e-mailing your favorite choice to bethblog@bethsoft.com before 10:00 a.m. on August 8, 2014.
Bethesda Softworks will be collecting tons of votes, but it will help them determine which cover to use for the reverse sleeve for the launch edition of The Evil Within. Keep in mind, only 10 signed copies will be given away. Winners will receive The Evil Within for FREE for the platform of their choice — Xbox 360, Xbox One, PlayStation 3, PlayStation 4, or PC.
What are you waiting for? Send in your vote now!
The Evil Within drops on all platforms mentioned above on October 21, 2014.
---
Asylum
Piercing Eye
Twisted