The supernatural horror/comedy Suburban Gothic had its world premiere on July 19th, at Fantasia 2014, and it was another homerun for writer/director Richard Bates, who showed Excision with AnnaLynn McCord last year. This time, Bates had Matthew Gray Gubler as his switch hitter, and with a talent like that in the lead there's no way this film wouldn't be hit out of the park.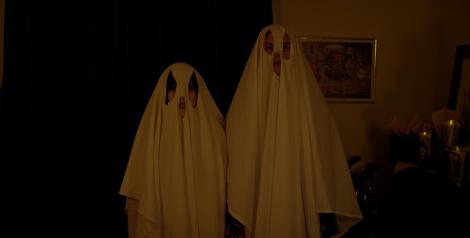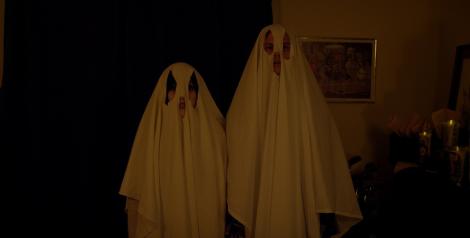 Gubler plays Raymond, a recent MBA graduate who can't find a job because he's "holding out for something in upper management." With no work, and no income, he's forced to move back home with his eccentric parents. After we spend some time getting to know his family, Donald, his dad (played by Ray Wise), and Eve, his mom (played by Barbara Niven), we get a greater understanding of Raymond, such as why he was obese as a child, why he dreads returning home, and why he suddenly stopped seeing ghosts.
You read right, Raymond has a history of seeing the dead. Based on the Suburban Gothic trailer, I had jumped to the assumption that this film was going to be a close pairing to Odd Thomas, based on the Dean Koontz series. I couldn't have been more wrong. Both characters see the dead, and that's about where their similarities begin and end.
Raymond's mother isn't so bad, she has a thing for one of the Mexicans doing the landscaping, but his father is a vulgar, belligerent racist homophobe. Despite this, when it's revealed that there's a spirit haunting his parent's property, Raymond sets out to save them, and ultimately to understand himself. Helping him accomplish all this is Becca, played by the lovely Katt Dennings (2 Broke Girls). She's an old grade school friend with a tough as nails exterior, street smarts, and earns her living tending bar. Somehow she's too broke to afford an apartment, residing in the bar where she works, but she can afford a BMW and its insurance.
I don't know if the fact that she drives a BMW is an oversight, or if it's a California thing, much like other aspects of the film. For example, Raymond's dad secretly putting his son on anti-psychotics for certain reasons. Or the fact that Raymond was fat as a kid because he developed an eating disorder to cope with his depression. The BMW doesn't affect the enjoyment of the film in anyway; it's just something that I noticed and was bothered by.
Suburban Gothic is a very jumpy, ADD-type of movie that in many respects reminds me of early Kevin Smith films. The wit is quick, the humor is off, the characters are more intelligent than they'd be in real life, and even the way the scenes are cut and shot, it's all very reminiscent of Smith's style. That's a good thing in my opinion, however, make no mistake, Bates' Suburban Gothic is its own beast.
The Verdict:
If you like quirky horror/comedies with off-color humor, Suburban Gothic is a must-see. I might be biased, however, since I love the work of Richard Bates Jr. and Matthew Gray Gubler. This film is destined to become a cult favorite.