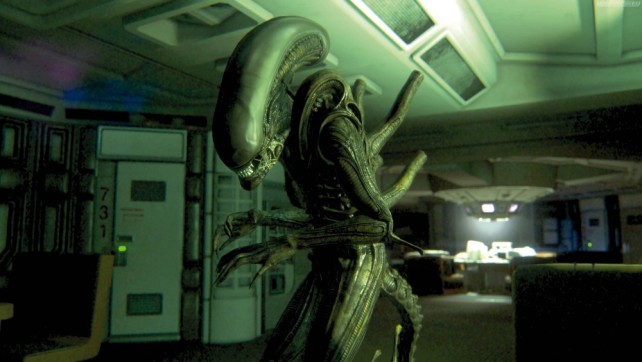 If you have seen most of the gameplay footage and screenshots for Alien: Isolation, then you should be aware the game is gearing up to be one of the scariest releases of October. It's perfect timing for anyone that wants to flatter themself on Halloween with the scariest shit around. So you shouldn't hold yourself down to just scary movies; you should also be playing scary video games like Slender, The Evil Within, or anything in the Resident Evil franchise, including Alien: Isolation.
From what we know so far, Alien: Isolation is guaranteed to make a skid mark in your pants, but it will really depend on how you play the game. Apparently, you can run through it in 15 hours, which means you can miss creepy details in the game. But true Alien fans will most likely want to take advantage of the freedom the game offers. Exploring means you can get much more hours of gameplay and more dread.
If you're a stealthy player and want to finish Alien: Isolation without killing a single enemy, you can definitely pull that off too, according to the game's lead designer Gary Napper:
You can get through the entire game without killing someone. It's something that was, not so much a challenge, but something I felt was what the character would do. We're talking about a member of the Ripley family–they're not like characters in games that gun down civilians because they're in the way to get to the switch.
Does that sound good to you? Or will you plan on playing the game in rampage mode? I guess you will truly find out once Alien: Isolation drops on October 7th for Xbox One, PlayStation 4, Xbox 360, PlayStation 3, and PC.