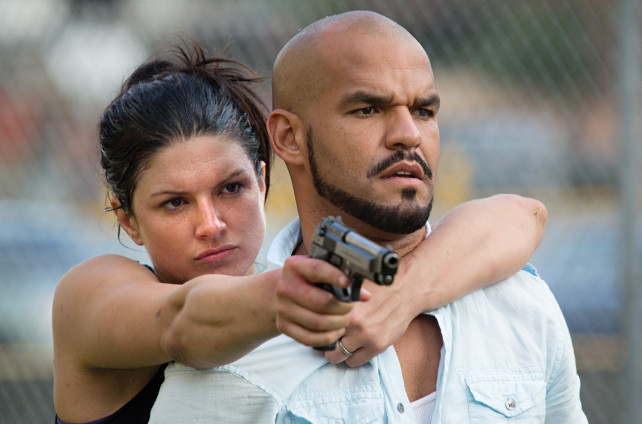 Since Haywire dropped in theaters, former women's MMA pioneer turned Hollywood star Gina Carano hasn't stopped her career in showbiz, and her plans for future movies is far from slowing down. Even for one last fight in the UFC before she truly calls it quits from the sport. Keep in mind that Carano is still signed with the UFC since Zuffa purchased STRIKEFORCE back in 2011.
So, you would think it would be easy for the UFC to book Carano for a superfight with bantamweight champion Ronda Rousey, but it's far from simple as UFC President Dana White says it is.
I'm going to meet with Gina next week and get that f—ing thing done, It's just a matter of me and Lorenzo [Fertitta] going to jump on a plane to Los Angeles, get in a room with her and her lawyer and get this thing done.
Apparently, a close source to Carano from Bleacher Report revealed via Twitter that a movie studio is worried about her "hero allure", if she loses to Rousey.
Gina Carano to the UFC is not as much of a lock as I thought it was yesterday. Movie conflicts. Studio has to sign off. Studio worried that losing to Ronda will hurt Gina's action hero allure. And yeah, it would. Not to say it won't get done. Just that more forces are at play than just Dana negotiating with her agent. Not as simple.
Carano's most recent movies are Fast & Furious 6 and In the Blood. She's already attached for a new untitled project that is currently known as "The Female Expendables."
So don't hold your breath for her return in MMA by the end of this year.