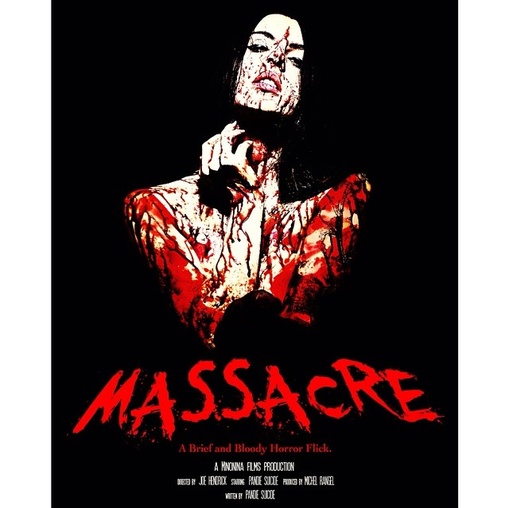 Massacre, a film from writer/star Pandie Suicide, has gone into pre-production! And they've just cast the film's first actor. "Who?" you ask. It's none other than London May (pictured below, left) of Samhain, drummer of the soon-to-be-reunited post-Misfits/pre-Danzig Glenn Danzig era. Yup, apparently the musician is also a talented and trained actor in both improv and theater. And once again, this proves that horror and heavy metal go together like blood and machetes.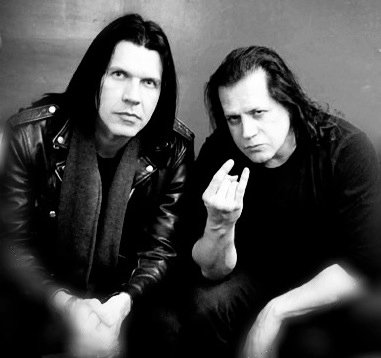 After recently making his Los Angeles stage debut in The Duchess of Malfi, London May has signed on to play the detective and to be directed by Joe Hendrick (Ditch Day Massacre, Skitta Merink) in the "bloody horror short" Massacre.
Hendrick commented on the casting of London May:
London May was in character the moment we shook hands for the first time in the parking lot – it was clear he had done his homework. With every question of detail, every question regarding character quirks, London May either gave me the answer I had been looking to hear or an answer that showed me this guy is going to bring more to the table than what I can with this character… When I hire an actor I want to hire someone that I can collaborate with – someone that I can trust – and London May is an actor who I immediately knew I could trust to become this character.
Produced by Michel Rangel (Smiley, Instructions Not Included), Massacre centers around Marianne James — played by New Zealand actress, writer and SuicideGirl Pandie Suicide (Ditch Day Massacre, David Lynch's "Crazy Clown Time") — a young woman who wakes up at the site of a grisly mass murder and can't remember what happened. This unique film, which is currently prepping to go into production this July via Minonina Films, features both a female writer, as well as a female producer and will see the lead female role taking a slight departure from a more traditional female horror role.
Indeed, this is a horror short to anticipate.
Find out more at: massacrethemovie.com, and keep up on Twitter, Facebook, and Instagram.
Rock Hard \m/