As of June 17th, Helsinki's Finntroll will finally have a live album on the market, and really it's about time since the best way to experience such thirst-inspiring and unique extreme metal is in a live setting.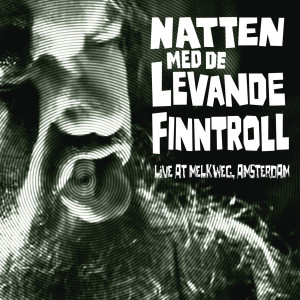 The album, Natten Med De Leavande Finntroll (which translates to Night of the Living Finntroll), was recorded at Amsterdam's prestigious Melkweg Concert Hall on September 20, 2008, and you can get a taste of it with the song "Ursvamp," over at Decibel Magazine.
If, after hearing that pagan-fueled death metal, you don't feel like doing a happy dance while wearing a furry frock and drinking from a tankard, then you obviously haven't drunk enough. If you did a dance, and you're not seeing double yet, you can pre-order Natten Med De Leavande Finntroll at: Amazon
For some Finntroll lore, see below:
Formed in 1997, Finntroll has drawn inspiration for their brand of folk/heathen metal from the Olden Days when the Southern plague called Christianity hadn't yet swept over every forest, nook and cranny of Scandinavia's troll-laden woodlands and telling tales about eradicating mankind (starting with the men of cloth).
One of the most unexpected success stories in extreme metal ever, these outlandish oompah oddballs have paved the way for countless succeeding pagan metal acts, becoming a key act in conceiving the scene that these days virtually dominates the European metal festival stages. The band's initial breakthrough began with 2001's Jakten's Tid, and from then on it has been an ever-expanding story both success-wise and musically, currently with remarkable chart success in Germany and Scandinavia, and incorporating several types of ethnic world music to their mad musical mayhem.
Check out "Ursvamp" and let us know what you think below.
Rock Hard \m/