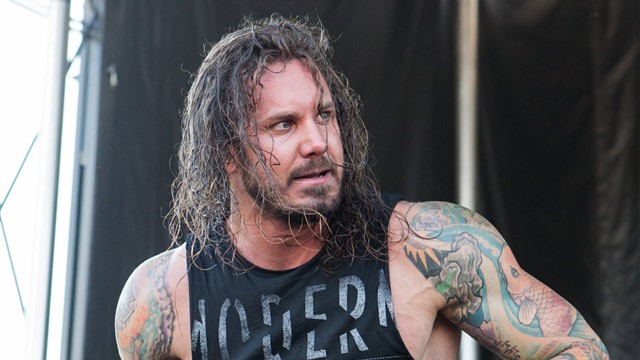 Tim Lambesis has finally been sentenced after a year of investigations, court dates, hearings, and other legal stuff. The As I Lay Dying frontman is looking at six years behind bars for attempting to hire someone to murder his wife, Meggan Lambesis, an attempt he pleaded guilty to last February. He was originally looking at a possible nine years.
Judge Carlos Armour sentenced Lambesis in the presence of 80+ onlookers, nearly half of whom were wearing yellow hearts to show support for Meggan, who has been married to Lambesis for eight years and has three adopted children with him.
Lambesis still faces a $2 million civil suit filed by Meggan.
Wovenwar, the band born of the As I Lay Dying ashes, and with the help of Oh, Sleeper's Shane Blay on vocals, have a new album scheduled for release sometime this summer.
Do you think Lambesis got a fair stentence?
Rock Hard \m/