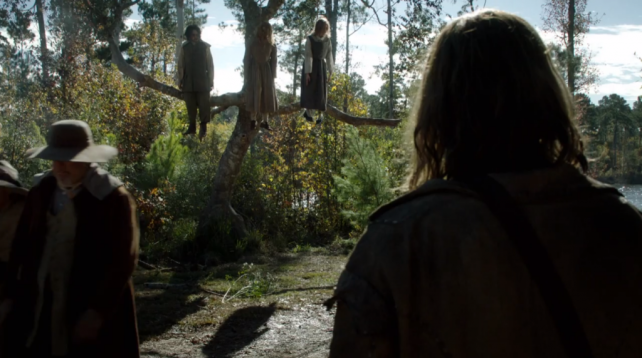 Being only three episodes into the first season of Salem, the series appears to be a home run with fans, leading WGN America to officially renew it for a second season.
Salem, a series based on the real Salem witch trials that took place in 17th century Massachusetts, will have 13 new episodes in 2015 with production expected to begin on the episodes later this year. If you haven't started watching Salem, you can quickly catch up right now before Season 1 ends in a few weeks, or watch the full season trailer below to get an idea of the show to see if it sparks an interest for you.
The next episode of Salem is titled "Survivors" and will air on May 11th, it stars Janet Montgomery, Shane West, and Seth Gabel.
---
About Salem
Set in the volatile world of 17th century Massachusetts, Salem explores what really fueled the town's infamous witch trials and dares to uncover the dark, supernatural truth hiding behind the veil of this infamous period in American history. In Salem, witches are real, but they are not who or what they seem. The show, which centers on an epic romance wrapped around this explosive revelation, delivers a bold new vision of Salem — and an even bolder new vision of witches.