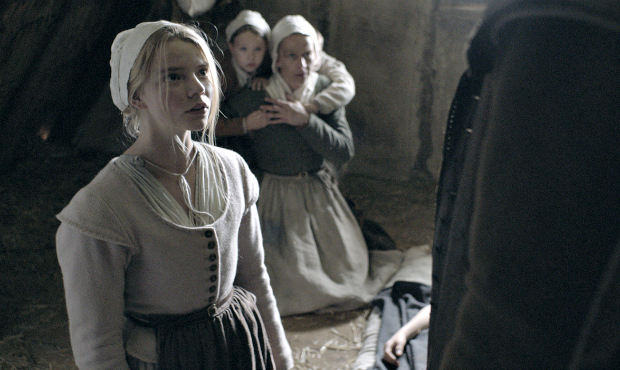 When an English farmer and his family move away from civilization to a remote plot of land on the edge of an ominous forest – witchcraft, black magic and possession immediately becomes their future struggle. Directed by Robert Eggers, The Witch is a terrifying new horror film, which will now haunt theaters sooner than expected.
A24 revealed today that The Witch will now hit theaters nationwide on February 19, 2016, a week earlier than its original release date. In addition, a fresh new trailer for the film will terrify viewers next Tuesday, and we'll be sure to embedded it on Yell! Magazine once it's available.
The Witch stars Anya Taylor-Joy, Ralph Ineson, Kate Dickie, Harvey Scrimshaw, Ellie Grainger, and Lucas Dawson. It premiered to great acclaim at the 2015 Sundance Film Festival — winning the Best Director Prize in the U.S. Narrative Competition.