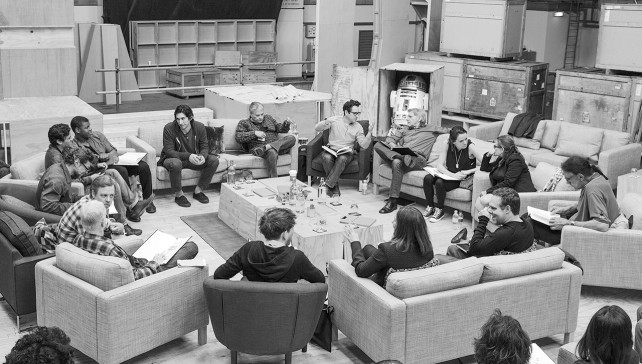 We, by which I mean everyone, have been talking about Star Wars: Episode VII for months now, and somehow I feel like we're only going to end up talking about it more in the coming months. If you thought it was annoying coming across bits about Godzilla every day, then you ain't seen nothin' yet.
Some massively massive news regarding the J.J. Abrams project was finally revealed yesterday, and that news is about the cast. Yes, folks, the cast of Star Wars: Episode VII has finally been revealed! Now let's party like we're in an Ewok forest.
So, as reported at StarWars.com, here's the cast:
Actors John Boyega, Daisy Ridley, Adam Driver, Oscar Isaac, Andy Serkis, Domhnall Gleeson, and Max von Sydow will join the original stars of the saga, Harrison Ford, Carrie Fisher, Mark Hamill, Anthony Daniels, Peter Mayhew, and Kenny Baker in the new film.
About the big reveal, director J.J. Abrams said:
We are so excited to finally share the cast of Star Wars: Episode VII. It is both thrilling and surreal to watch the beloved original cast and these brilliant new performers come together to bring this world to life, once again. We start shooting in a couple of weeks, and everyone is doing their best to make the fans proud.
That middle part is exciting as hell. Somehow, when shooting begins, things feel a little more official, like there's no turning back (although that's not always true). Star Wars: Episode VII's screenplay is by Lawrence Kasdan and Abrams. Kathleen Kennedy, J.J. Abrams, and Bryan Burk are producing, and John Williams is once again composing.
Star Wars: Episode VII opens December 18, 2015.