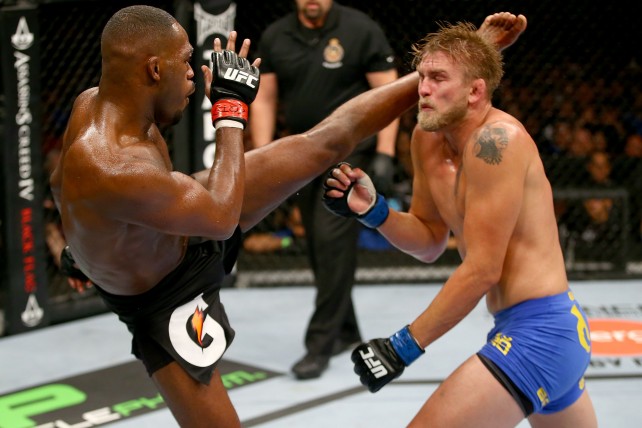 Since UFC 165, Number 2 UFC light heavyweight contender Alexander Gustafsson has been eyeing an instant rematch after his loss to Jon Jones, but since Glover Teixeira took the Number 1 spot after defeating Ryan Bader for a title shot, the Swedish mixed martial artist has taken the fight to Jones verbally.
Gustafsson has made it clear over and over again in interviews that he strongly believes that the champion is trying avoid him at all cost because he's a "really bad matchup" for Jones. Gustafsson also believes that Jones wants Teixeira because it's "very good" for him style wise. Jones hasn't been too keen about those remarks and feels Gustafsson is "delusional" and that he should go back to the drawing board before a rematch.
I think it's fair to say that Jones has lost some respect for Gustafsson, according to what he recently said:
I respected him a lot more before we fought. I'll tell you what, he has so much arrogance for someone who didn't win.
I find it funny, because Gustafsson lost the fight fair and square. I will admit he won Round 1 and Round 3, but that's it. I won the fight. I've never heard someone chirp so much who lost. I could see if I poked him in the eye and the fight had to be stopped or I caught him with a big punch while he was winning and it was a fluke or something. But it was nothing like that.
Jones meets Teixeira at UFC 172 on April 26, 2014, at the Baltimore Arena in Baltimore, Maryland. UFC President Dana White confirmed the winner of the bout will 100% square off with Gustafsson next, who sealed his title shot after he defeated Jimi Manuwa in Round 2 at UFC Fight Night 37.
Source: MMA Fighting