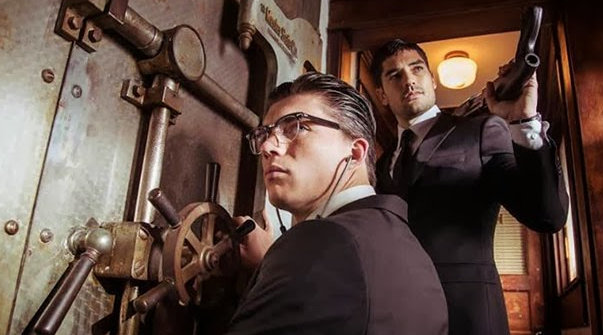 Last week I asked what you thought was wrong with Richie. Apparently, it seems that he's somehow connected to vampires telepathically. This was made evident by actions shown in this week's episode, "Blood Runs Thick," with the help of some scenes from last week. My guess is that Richie is either a messenger for the vampires or he's an actual vampire with amnesia. How he got into either situation, whether by some vampire voodoo or some other accident or deed, is anyone's guess. It's still too early to make an honest guess though.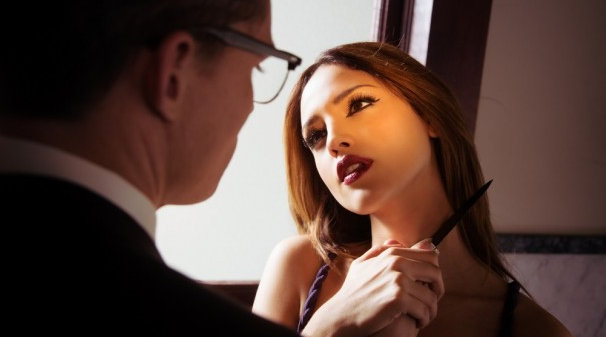 Let's do a quick compare and contrast to the film. In the original film, the bank heist was only referenced in conversation. Here, in this show, however, we get to actually witness the robbery. We also get to know the Fuller family a bit more intimately than we did in the film. Originally the Fuller family was played by Harvey Keitel (Jacob Fuller), now played by Robert Patrick, Juliette Lewis (Kate Fuller), now played by Madison Davenport, and Ernest Liu (Scott Fuller), now played by Brandon Soo Hoo.
Some good screenplay came with some extra scenes to sort of bring in the Fuller family at a slightly different angle, without veering off too much from the original film. Something different I noticed about this series is the character, Carlos. Carlos is the mastermind behind the bank heist and behind Seth being sprung from prison by his brother Richie. You learn in this episode that Carlos is a vampire and is somehow linked to Richie, though not telepathically.
Although I only skimmed the surface of what happened in this episode of From Dusk Till Dawn: The Series, not even touching on Kate's "now vampire boyfriend" Kyle, my question to you is: What do you think will happen in Episode 3? Will we learn more about Richie and his connections to a possible higher power? Or will we see more of the Fullers? Let us know in the comments section below.