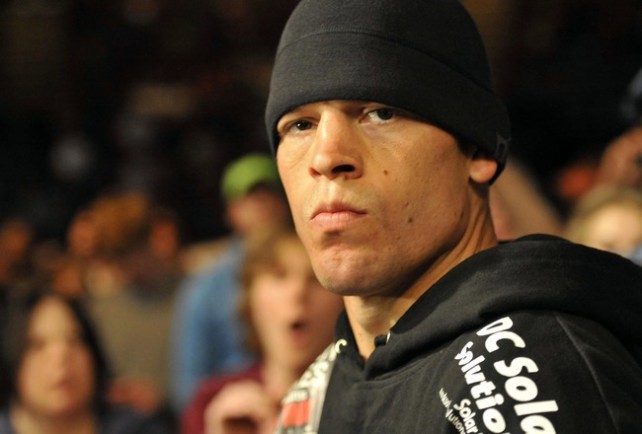 Last Thursday, former TUF winner and Stockton bad boy Nate Diaz used social media to ask UFC officials and president Dana White to be released from the Zuffa owned banner. This happened right after Gilbert Melendez signed an amazing new contract with the UFC, which also granted him coach of The Ultimate Fighter 20 against Anthony Pettis.
So, was Diaz really serious at the time?
Clearly he was just messing around again because White didn't sound all that surprised and angry when he responded during the Fight Night 37 pre-fight media scrum.
White said,
Really? He hasn't called me. That's how you do these things, you tweet? … The answer would be no. He just signed a new contract that he was happy with a month ago.

That is definitely not controversial for the Diaz brothers – that's called normal, I have 500 guys under contract and there's always something. Everyday when I wake up there's something.
Sorry to break the news to you Diaz, your requested has been denied! At the moment, Diaz isn't scheduled to fight any time soon, but his rubber match with Gray Maynard in December was one of his top performances to date. He took Maynard out via TKO in the first round and earned his first Knockout of the Night bonus.