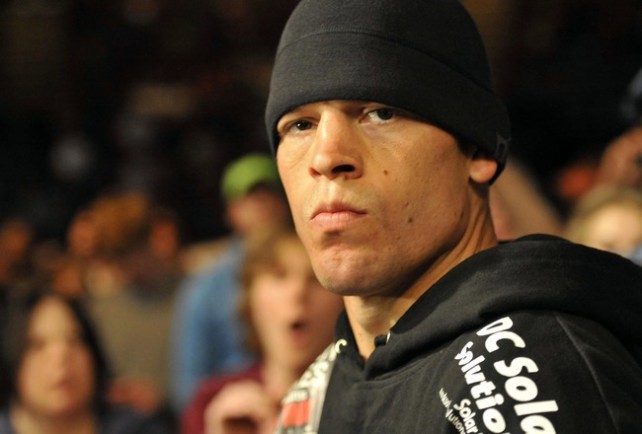 Like who didn't see this coming after Gilbert Melendez inked a new lucrative UFC contract? It now appears that former TUF winner and training partner Nate Diaz wants to pull the plug on his UFC contract.
Earlier this month, veteran trainer Cesar Gracie warned UFC President Dana White over Twitter that other of his MMA fighters will leave the Zuffa owned banner for Bellator MMA. Gracie tweeted, "@GilbertMelendez won't be punked by @danawhite if not careful our other guys will be leaving @ufc for @BellatorMMA".
So, it wasn't a bluff, the unofficial announcement came on Wednesday afternoon when Diaz sent a message directly to White and UFC officials.
@ufc @danawhite I would like to request to be released from the @ufc Its time for me to be on my way .. ?

— Nathan Diaz (@NateDiaz209) February 26, 2014
Is he for real or is this his way of just negotiating a better contract? At the moment, the UFC hasn't addressed the situation with Diaz.