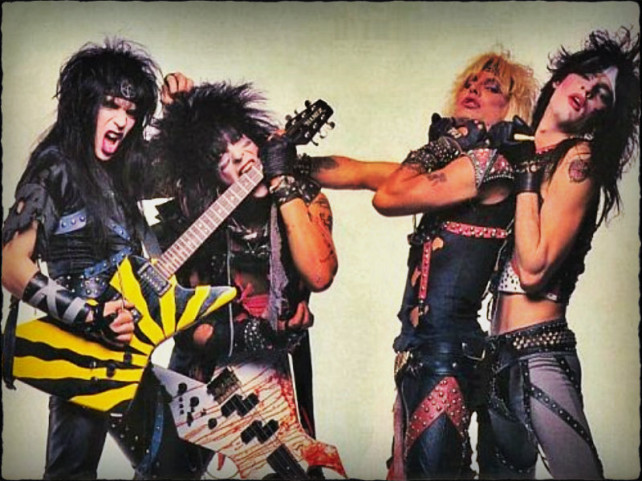 According to Vince Neil in a recent interview with KDKB, Mötley Crüe may still get together for the odd show, like "if a Saudi prince [gave them] $10 million each" or if they get inducted into the Rock and Roll Hall of Fame, and they may still put out a song here or there as they continue to make music together. Basically, I guess what it boils down to is that there will still be an entity known as Mötley Crüe, but they won't be touring because of that dumb-ass document they signed.
Here's what Vince had to say more precisely:
Here's the thing. Motley Crue's not breaking up. We're still gonna be making music. We're still [gonna be selling] merchandise and stuff like Mötley Crüe things… We'll probably just make music — do songs for certain things. Mötley Crüe will still be around, we're just not gonna tour anymore. That's really kind of it.
That document mentioned above, well the band signed an agreement that they would not tour as Mötley Crüe once they complete their worldwide "Final Tour" in 2015. Maybe they can tour as an AA/NA sponsor band called the Cleaning Crüe.
Mötley Crüe's The Final Tour gets going on July 2nd, in Grand Rapids, Michigan, with Alice Cooper opening up for them.
Are you planning to see the Crüe in concert one last time?
Rock Hard \m/