Artist Apocalyptica Album Wagner Reloaded - Live In Leipzig Year Released: 19 November 2013
Label BMG Genre symphonic Metal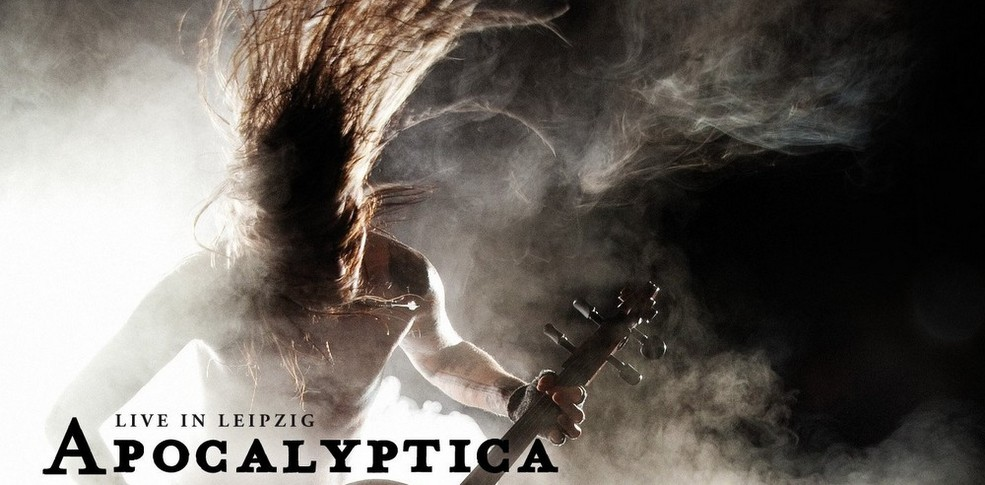 What started out as a Metallica tribute band with classically trained cellists Eicca Toppinen, Paavo Lötjönen, Perttu Kivilaakso, and Antero Manninen (all of whom attended the Sibelius Academy in Helsinki), has grown to become the worldwide phenomenon known as Apocalyptica. Now, with eight albums under their belt, including this one, Wagner Reloaded – Live in Leipzig, Apocalyptica can boast about having played with Metallica, Dave Lombardo, Cristina Scabbia, Adam Gontier, Corey Taylor, and Till Lindemann.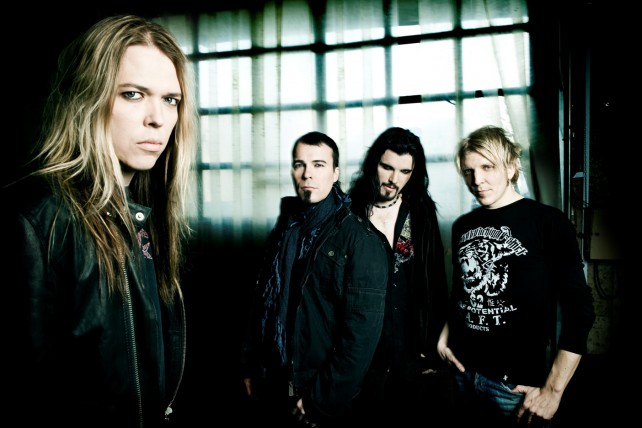 Wagner Reloaded – Live in Leipzig was released on November 19, 2013, in an epic collaboration with the MDR Leipzig Symphony Orchestra. Essentially, as the album's title suggests, this album is a reinterpretation of Richard Wagner's work, as well as an interpretation of the German composer's life. As you'd suspect, an event of this scale was also filmed and put out on DVD, but it's what you hear that's powerful, not what you see. Actually, seeing these guys is pretty powerful — might be a spiritual experience. Yeah, no, you have to see the DVD too.
The album opens with "Signal," which is a warning of the epicness of what is to come. It sounds like the war sirens in a sci-fi movie, such as Pacific Rim. After that, we're treated to another opener of sorts with "Genesis," which has a very tribal vibe to it. I can't help but to think of Game of Thrones when the track reaches its midway point. "Lullaby" has a similar effect on me.
The following track, "Fight Against Monsters," just builds and builds in intensity for the full six minutes of the track. You can see the performance in the player above. There are heavy metal elements here, but the really metal stuff doesn't hit until "The Flying Dutchman," which starts out as a true rendition of the Wagner classic, but quickly moves on to heavy metal, before returning to its classical roots.
There are 16 tracks on Wagner Reloaded, but my favorite has to be "Creation of Notes." For me, it's a shining example of how related heavy metal and classical truly are, a concept that I embraced years ago while listening to Metallica, coincidentally. And that's precisely why I like Apocalyptica: they are blending two genres from time periods that are centuries apart but still closely related. I think most metal fans can appreciate classical music, but I can't say the opposite for the patrons of classical because I have a suspicion that these are the people who look down their noses at heavy metal.
Buy Wagner Reloaded – Live In Leipzig at Amazon: MP3 – $5.99 or CD – $10.00
The Verdict:
Wagner Reloaded - Live in Leipzig is a perfect album for the Holiday Season (or anytime you want something different). It's dynamic, atmospheric, and powerful -- and it can be soothing. In case you missed it, Apocalyptica is still paying homage to Metallica with the moniker of this album, Wagner Reloaded - Live In Leipzig.