Directed by Yoshihiro Nishimura, Naoyuki Tomomatsu Written by Naoyuki Tomomatsu (screenplay), Shungiku Uchida (manga)
Starring Yukie Kawamura, Takumi Saitô, Eri Otoguro, Sayaka Kametani, Jiji Bû

84 mins - Action | Comedy | Horror - Release date: 26 June 2009 (USA)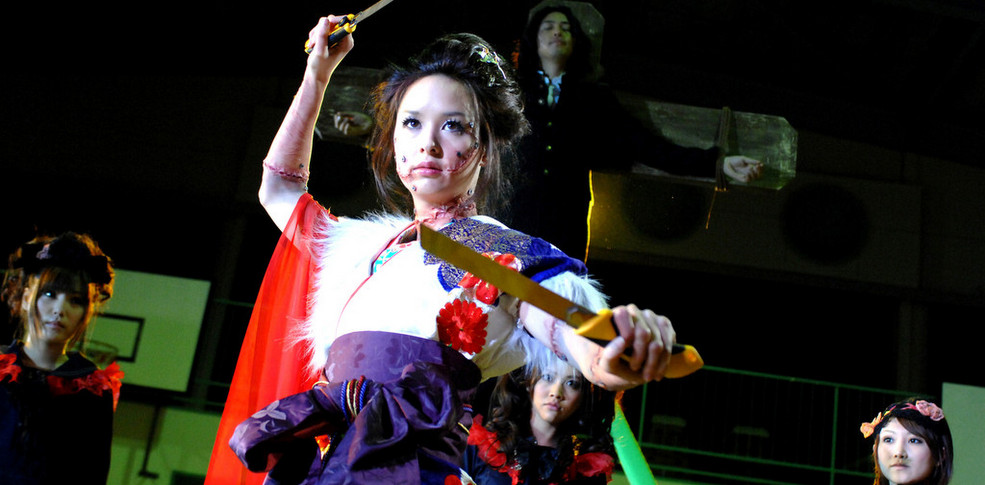 Yoshihiro Nishimura and Naoyuki Tomomatsu, two members of Japan's new generation of gore cinema filmmakers, have combined their talents to produce another campy, over-the-top blood-fest that is every bit as good as their previous solo works.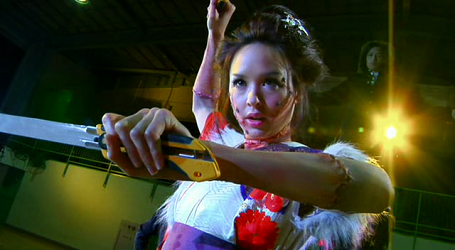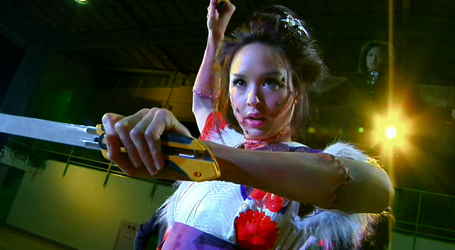 Transfer student Monami (Yukie Kawamura) is a vampire looking for love on Valentine's Day. She targets Jyugon (Takumi Saitô), the school's best-looking guy. She gives him chocolate to show her affection, but, unbeknownst to Jyugon, it's filled with her vampire blood. When Jyugon eats the chocolate he slowly comes under Monami's spell.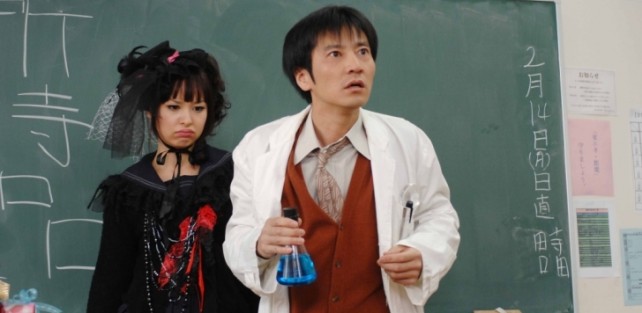 But Jyugon is the beau of rival student Keiko (Eri Otoguro), who has no plans to let him go without a fight. When she dies from a fall caused by Monami, Keiko's father, the vice principal and chemistry teacher of the school, uses his mad scientist know-how (along with some of Monami's blood) to reanimate her. Thus begins the war between Vampire Girl and Frankenstein Girl.
If you haven't seen a film by Yoshihiro Nishimura or Naoyuki Tomomatsu, and you enjoy the low-brow blood-and-guts shit that we do here at Yell! Magazine, then you're in for a treat. You will get to see faces pulled off of skulls, decapitations, severed legs used as helicopter propellers, and more that will bring a smile to your face.
Check out the video below to get a sense of what I mean.
Vampire Girl vs. Frankenstein Girl Best Scenes