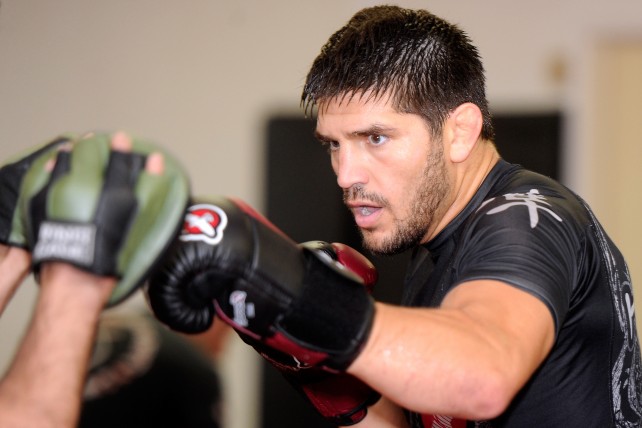 Coming this January the spotlight will shine on a new class of hungry, talented, and determined fighters as The Ultimate Fighter Nations: Canada vs. Australia presented by Xbox One showcases the newest crop of fighters on the Ultimate Fighting Championship organization's storied reality series. Series veterans Patrick Côté (20-8) and Kyle Noke (20-6-1) lead a cast of welterweight (170 lbs) and middleweight (185 lbs) fighters, as Canada and Australia go head-to-head in the 5th international edition of the show.
Eight Aussies made their way to the Great White North to live and train together with eight Canadians in the most challenging sports tournament on television. Filmed just north of Montreal, the fighters spent six grueling weeks competing and fine-tuning their mixed martial arts skills for a shot at a six-figure contract with the UFC
The series will have 12 episodes and will premiere Wednesday, January 15, at 10 p.m. ET on Sportsnet 360 and TVA Sports, with each episode's winner advancing in the single-elimination tournament and culminating in a three-hour finale.
Below is a full list of competitors by country and in alphabetical order:
---
Canada
Welterweights
Olivier Aubin-Mercier, 4-0, 24, Montreal
Matthew Desroches, 4-0, 21, Fredericton
Kajan Johnson, 19-10-1, 29, Montreal
Chad Laprise, 7-0, 27, London, Ont.
Middleweight
Luke Harris, 10-2, 36, St. Albert, Alb.
Nordine Taleb, 8-2, 32, Montreal
Elias Theodorou, 8-0, 25, Toronto
Sheldon Westcott, 8-1, 29, St. Albert, Alb.
---
Australia
Welterweights
Chris Indich, 6-1, 26, Perth, WA
Jake Matthews, 6-0, 19, Melbourne
Brendan O'Reilly, 5-0, 26, Brisbane, QLD
Richard Walsh, 7-1, 24, Sydney
Middleweights
Vik Grujic, 6-2, 36, Melbourne
Daniel Kelly, 6-0, 36, Melbourne
Tyler Manawaroa, 10-0, 19, Brisbane, QLD
Zein Saliba, 4-0, 25, Sydney
Source: UFC